The number of sedans in Brazil show no signs of slowing down, and following the launch of the Nissan Versa and Chevrolet Cobalt, it could be the Etios in the second half of 2012 produced from the Sorocaba plant.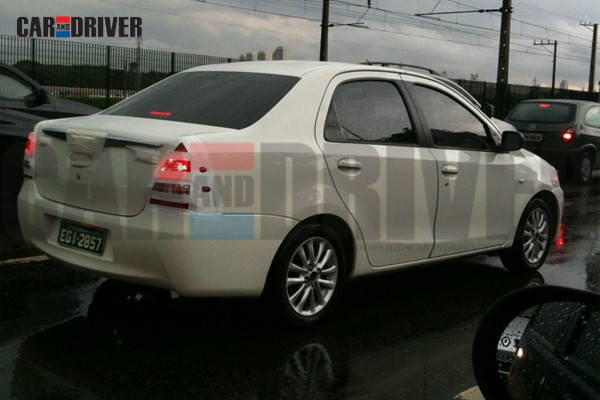 Spotted by Car And Driver Brazil reader Daniel Correa, the Etios, built to a price for emerging markets such as India and Brazil, is not seen testing for the first time in a foreign country. Toyota has tested the Etios in Indonesia and hasn't ruled out launching it the other two big emerging markets Russia and China.
The Etios project, unlike the rival car Nissan Sunny, isn't meant for emerging and developed countries. While the Yaris addresses compact car customer needs in developed countries, the Etios is its counterpart in emerging economies with lighter weight, efficiency-favoring engines and no-frills interiors.
Toyota is likely to carry over the 1.2-liter and 1.5-liter engines paired to a 5-speed manual. The engines have to be modified to run on gasahol and Toyota may think of doing an automatic transmission which can be considered for India.
The sedan and hatchback version of Etios will be sold in Brazil soon after they reach the shores of South Africa in May.
[Source - Caranddriverbrasil.uol.com.br]