TKM has halted production of the Camry at its Bengaluru facility reports ET Auto. Toyota has cited the higher tax incidence on hybrids under the new GST regime as the primary reason for stopping production.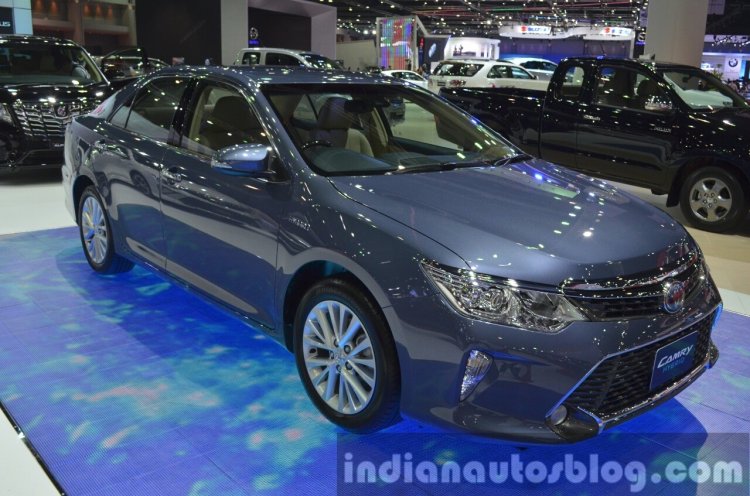 Under the GST structure implemented July 1 onwards, the total tax incidence on hybrids is 43% (28% + 15% cess). This in conjunction with the removal of VAT benefits on hybrids in Delhi led to an increment in the price of the Toyota Camry Hybrid by around 6 lakhs. In Delhi, thanks to the reduced VAT on hybrids, a customer was able to recover the extra 1.3 lakh Rupees spent on the Camry hybrid variant over the petrol engined one in around 18 months according to company data. With the price difference widening to 7 lakh Rupees currently, the number has now gone up to 13 years.
The report states that the sales of the Camry hybrid witnessed a 73% drop YoY over the July-September quarter prompting Toyota to pull the plug on its production. Since the hybrid variant accounted for the majority of the Camry's sales, Toyota was only manufacturing that variant at their facility in Karnataka. The company had invested close to INR 40 crores in setting up manufacturing and training personnel for the Camry hybrid.
The introduction of the GST has not only led to TKM halting Camry's production but has also put plans for future hybrid models in jeopardy. Toyota's portfolio consists of 34 hybrids models globally. However, with the current tax structure and the Government's reluctance to offer any significant benefits to hybrid vehicles, Toyota does not see any sense in bringing these to the Indian market. Commenting on the current situation and the Government's stand on hybrids, Shekar Vishwanathan, VC, TKM, said -
We don't have a business case to persuade our parent company in Japan to step up investments on hybrids in Bengaluru, given the punitive tax structure.
[source - ET Auto]