The Jeep Compass has highly popularised the C-SUV segment in India. It has motivated many automakers to launch a C-SUV in the country or localise their C-SUV in the future for competitive pricing. However, several global C-SUVs are still not sold in our market. Here are top 5 Jeep Compass rivals we wish were sold in India.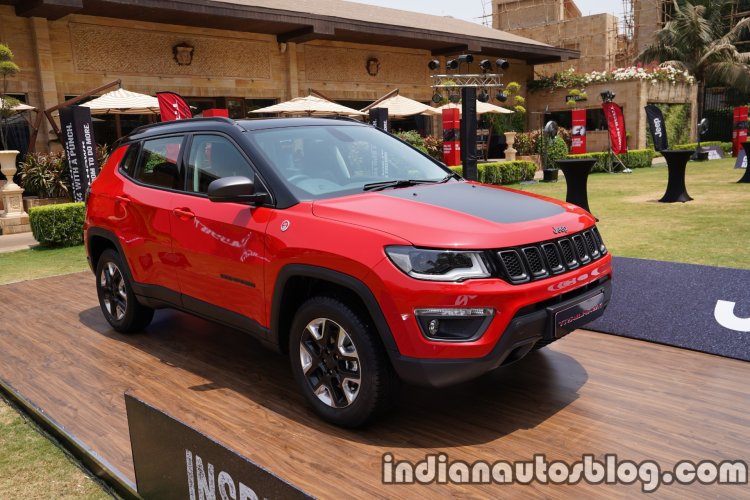 Peugeot 3008
Arguably one of the most stylish European C-SUVs, the Peugeot 3008 entered into its second generation in 2017. What works in the case of Peugeot 3008 is the fact that while along with the traditional silhouette of a conventional SUV, it has got a number of distinctive design cues which make it look very unique and contemporary.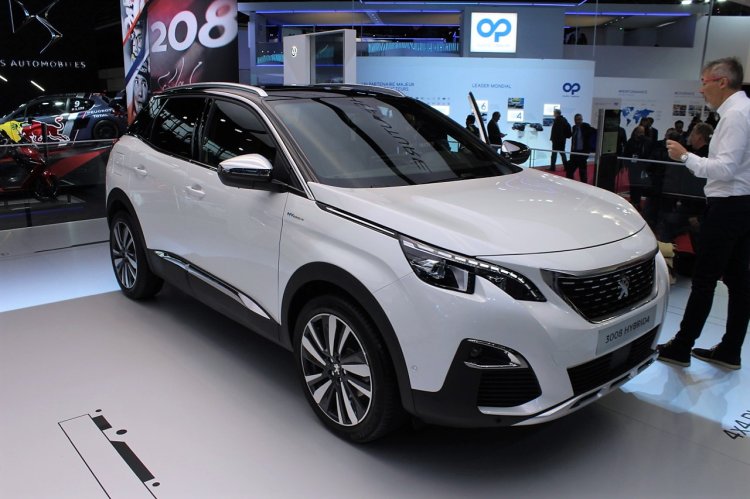 The inverted comma-shaped full LED headlamps along with dual tone roof and LED tail lamps in blackened housings give it a striking appeal on the outside. At the same time, the interior looks even more wonderful, thanks to an unconventional design with almost squared steering wheel, raised full TFT instrument console and pop-up style infotainment system among others.
Peugeot offers the 3008 with a total of four engine options: 1.2-litre 132 PS turbocharged petrol, 1.5-litre 131 PS diesel, 1.6-litre 181 PS turbocharged petrol and 2.0-litre 177 PS diesel. While the 1.2-litre turbo petrol and 1.5-litre diesel are offered with both the 6-speed manual and 8-speed automatic gearboxes, the 1.6-litre turbo petrol and 2.0-litre diesel are offered only with an 8-speed automatic gearbox.
Nissan Qashqai
Currently in its second generation, the Nissan Qashqai looks much like a scaled-down X-Trail. It's Europe's best-selling C-SUV.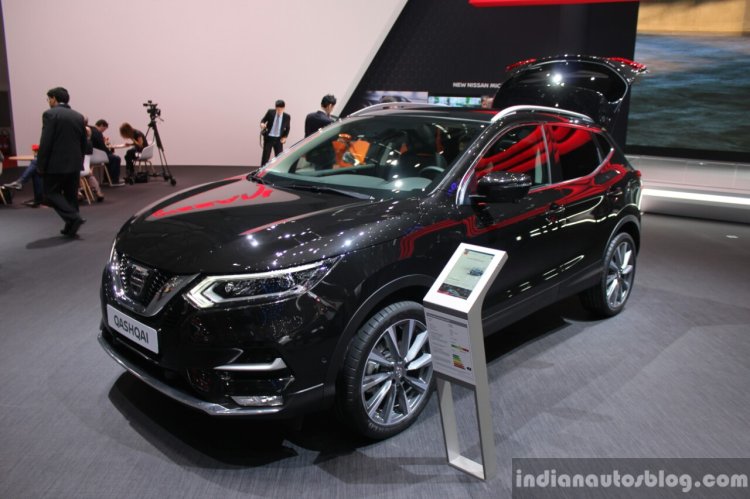 The Nissan Qashqai is loaded with features like Nappa leather upholstery, electrically adjustable and heated front seats with memory function, adaptive LED headlamps with daytime running LEDs, panoramic glass roof, dual-zone climate control and a premium 8-speaker audio system from BOSE.
On offer for Nissan Qashqai is a range of powertrain options. Starting off with the petrol engine first, the 1.3-litre turbocharged petrol is available in two states of tune – 140 PS/240 Nm and 160 PS/270 Nm. While the former is available with only a 6-speed gearbox, the more powerful version is offered with 6-speed manual and 7-speed DCT automatic options.
The diesel engine options include a 1.5-litre unit (115 PS/285 Nm) available with both 6-speed manual and 7-speed DCT automatic gearboxes and a 1.7-litre diesel unit (150 PS/340 Nm) available with both 6-speed MT and a CVT.
Toyota RAV4
The RAV4 was Toyota's first attempt at a C-SUV that offered the stance of an SUV and the driving dynamics of a sedan in a single package. Over the years, the RAV4 has become much sharper and bigger, and in its current, fifth generation, it has an imposing stance and contemporary styling in and out. It is worth noting that this model is the world's best-selling SUV.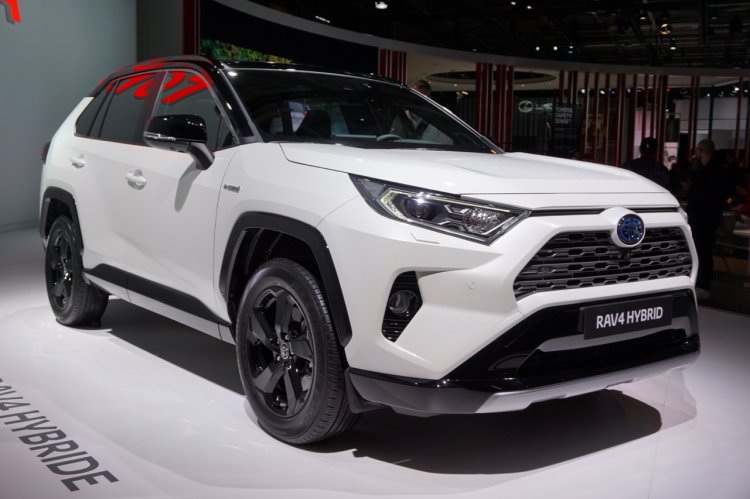 The latest Toyota RAV4's angular design is complemented with the sleek and more aggressive front fascia and angular headlamps and tail lamps. It is offered with features like full LED lights at front and rear, full TFT instrument console, panoramic glass roof and a free-standing touchscreen infotainment system.
The Toyota RAV4 is available with a choice of two engine options, both of which are petrol-powered. One is a 2.0-litre engine that produces 170 PS of power and 203 Nm of torque, the bigger, while the other is a 2.5-litre engine that makes 209 PS of power and 249 Nm of torque. The latter is also available in hybrid version, which makes 222 PS of power and 279 Nm of torque.
The Toyota RAV4 is under consideration for India.
Kia Sportage
The Kia Sportage is in its fourth generation currently. It's a mechanical cousin of the Hyundai Tucson, which is sold in India. India will directly get the next-gen Kia Sportage, although the Indian audience has already been made familiar with the nameplate and attracted to it with the brand's TVCs showing the existing model.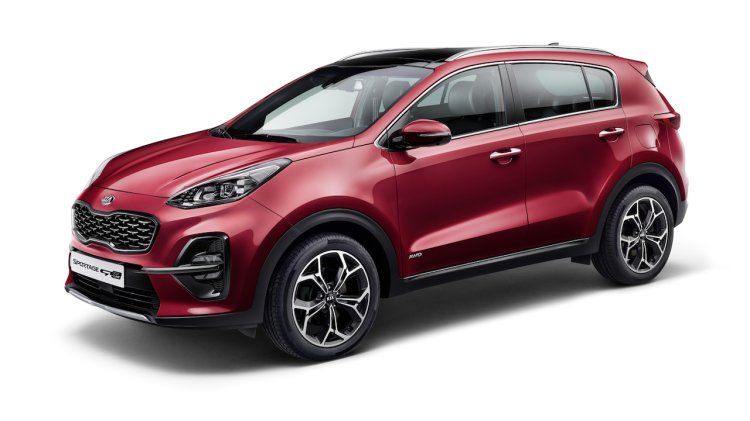 The Kia Sportage is offered with features like full LED headlamps and tail lights, black leather upholstery and a touchscreen infotainment system with loads of connectivity options. Engine options include 132 1.6L naturally aspirated petrol unit, 177 PS 1.6-litre turbocharged petrolunit, 155 PS 2.0-litre naturally aspirated petrol unit, 184 PS 2.4-litre petrol unit, 115 PS/136 PS 1.6-litre turbocharged diesel unit and 185 PS 2.0-litre turbocharged diesel unit featuring 48-volt mild-hybrid tech.
The next-gen Kia Sportage will likely be made in a 7-seat version as well. Expect it to be locally manufactured and be sold in even the 7-seat version here.
Skoda Karoq
The Skoda Karoq is the successor to the Skoda Yeti, which was sold in India. It was planned to be launched in India this year but the project has been postponed to 2020. It will likely be a CBU import costing easily over INR 25 lakh (ex-showroom) and be sold in limited numbers, not more than 2,500 units annually. In the meantime, Volkswagen Group is likely going to replace the VW Tiguan with the VW Tiguan Allspace in the country to ensure that there's no market cannibalisation.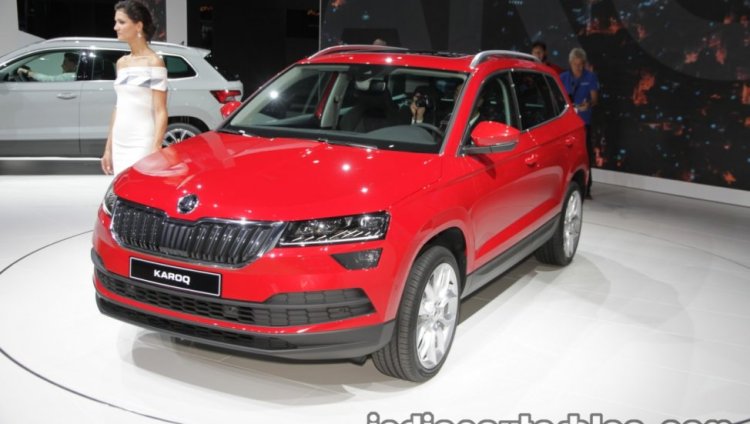 In terms of size, styling and dimensions, the Skoda Karoq might not be as intimidating and huge as other SUVs in this list. However, this soft-roader from Skoda does pack luxury and premium finish in abundance, with its impeccable build quality and premium equipment like virtual cockpit, panoramic sunroof, electrically adjustable front seats with heating and memory functions and 10-speaker Canton audio system. 115 PS 1.0-litre TSI petrol, 150 PS 1.5-litre TSI petrol, 115 PS 1.6-litre TDI diesel, 150 PS 2.0-litre TDI diesel and 190 PS 2.0-litre TDI diesel are the engine options.