When launched, the Tata Nano was an engineering marvel and the finest example of a low-cost vehicle for crowded and badly laid roads. The world hadn't seen a better compact, inexpensive yet efficient & spacious automobile. It has been anything but a smooth ride for what some of us call the 21st century Ford Model T.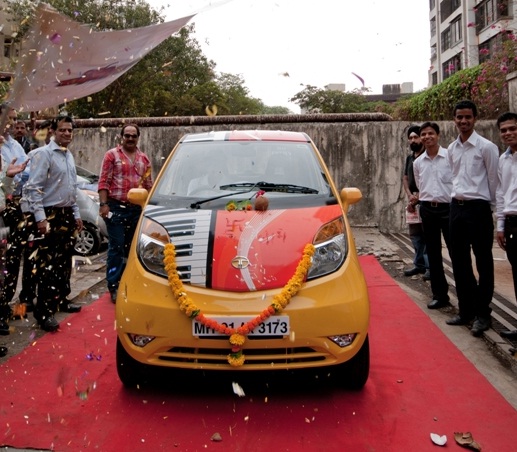 A political fallout in Bengal that forced Tata Motors to relocate their production site to Sanand was just the start of all woes. An unconventional booking strategy, production constraints at the makeshift Uttarakhand facility, delay in deliveries, limited vehicle availability and the daddy of all botch-ups - the fire mishaps that catapulted the Nano to make headline news on international newspapers, the Nano project gave equal amount of grief after the world lauded Tata' logic-bending creation in 2008.
Not everyone believed that the Nano had the potential to make a strong comeback. Though it is still very far away from the 20k/month sales mark, where it deserves to be, it is showing great signs of recovery with encouraging numbers over the last six months.
Some of the key factors which contributed as an image booster for Nano:
1) Brilliant marketing campaign to give the Nano a face it required
2) Success of the Superdrive program in showing the car in flesh to many who were not in the know about its size, road presence or features
3) Easy EMI's with low rate of interest
4) Exchange schemes with motorcycles and old cars
5) 99 rupees/month service and maintenance assurance scheme
Nano's sales numbers in 2011
6,703 units in Jan
8,262 in Feb
8,707 in Mar
10,012 in April
For me it is the emotion-filled TV ad that made a lot of difference. IAB would be more than eager to know what according to you has contributed for the recent surge in Nano sales.