Hot hatchbacks are more of an on and off thing in the Indian market. Right from the Fiat Palio 1.6, Chevy SR-V  to the current Punto 90 bhp, Vista 90 Bbhp, Fabia 1.6 and the Polo 1.6, they have graced us all but never really sold volumes. They are fast and practical and are all things to all men.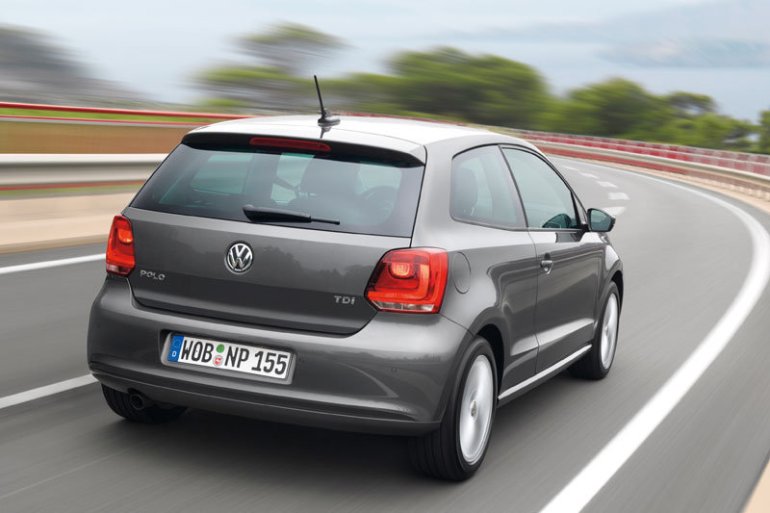 Among others, the Polo 1.6L has done better than initial estimates. The normal 1.2L just doesn't cut it for the built-like-a-tank Polo. However, the 1.6L is only available in petrol which makes it expensive to buy and then expensive to run. Thus, most enthusiast prefer to stick the 1.2L version.
But according to Carwale, VW is researching on introducing a diesel 1.6L VW Polo for the masses to embrace. The company is planning to plonk Vento's 1.6L TDI in the body of a Polo to make it a hot hatchback that will not be expensive to run.
By plonking the Vento diesel engine in the Polo the power to boost to 105 bhp with 253 NM of torque (i.e unless VW chooses to de-tune the engine). The power to weight ratio will be boosted thus enhancing the performance. More importantly, the fuel economy will be the critical deciding factor for the purchase process.
But what about the small car benefits? By choosing a bigger engine, VW will lose out as the capacity exceeds the stipulation. The Polo 1.6 TDI could cost over 9 lakh rupees in such a situation.
A customer seeking driving performance or thrill finds the petrol car more suitable. Diesel cars are for cost-conscious buyers. They are a bit noisy, not very rev-friendly and do not have what enthusiasts codeword as a "sick" exhaust note.
Has the UPA Government's consistent fuel price hike led to the formation of a new customer group that wants the cost benefits of diesel technology, but the performance of a C-Segment product?
That's the question we're asking today - Do you think VW should bring a 1.6L diesel Polo?
Source: Carwale.com