Tata Motors today launched the Ultra ICV trucks, based on the Ultra platform that has been used to develop buses.
The Ultra 912 and the Ultra 812 were launched in Chennai for a price of Rs 10.94 lakh and Rs 10.53 lakh respectively (ex-Showroom, Chennai.) The Ultra series will range from 5 to 15 tonnes.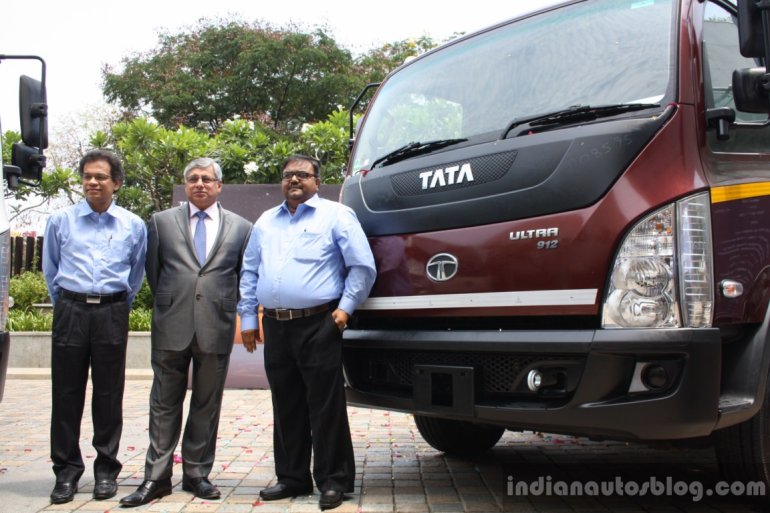 While the 912 has a GVW of 9,600 kg, the 812 is of 8,000 kg. The vehicle has been built with modular capability, where the same cabin can be used for both RHD and LHD markets. Tata promises a 15 percent increase in fuel efficiency. The Ultra 812 and 912 will get both sleeper and day cabins and will be offered in cargo and tipper configurations.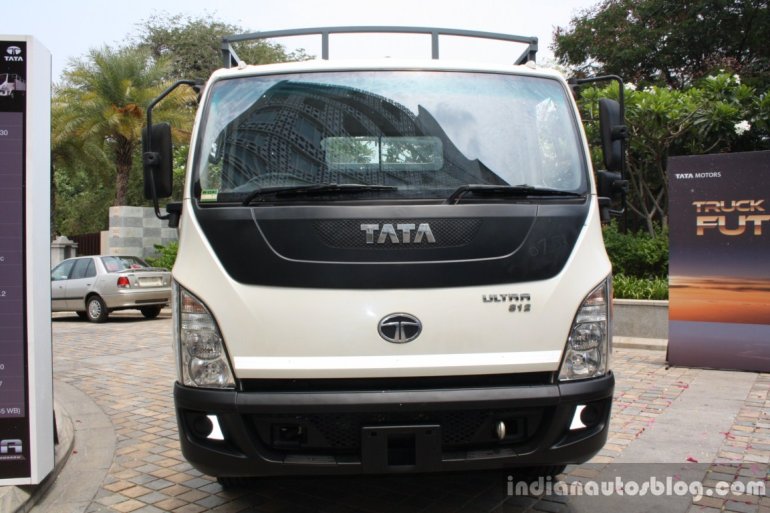 Both models are powered by the same Tata 497 TCIC common rail diesel engine that develops 125 PS at 2,400 rpm and peak torque of 400 Nm between 1,300 and 1,800 rpm. The truck gets a GB 550 6-speed gearbox. In an industry-first, the company has provided the Ultra trucks with disc brakes at the front. A multi-display electronic cluster and rear LED taillights come as standard.
The Ultra platform is a rolled frame made of high strength steel and high tensile strength steel. It provides for multiple wheelbase options, as in the Ultra trucks that come in 3,310 mm, 3,920 mm and 4,350 mm options.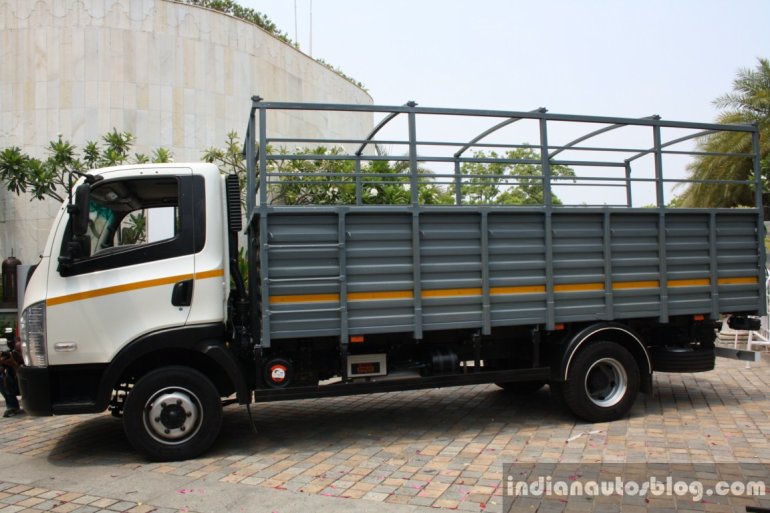 Creature comforts include reclining seats for a 2+1 configuration and a height adjustable driver seat that also gets integrated headrests and a central arm rest. A dashboard-mounted gear lever, tilt, telescopic and collapsible steering and progressive power steering complete the list in the cabin. There's also a provision for fitting an aircon unit.
The trucks get 3 years or 3 lakh km warranty - whichever is earlier - and come in four colours - Arctic White, Arizona Blue, Sardinia Red and Yellow.
Tata Ultra 812 and Ultra 912 - Press Release
[Can't view the document? Head to SlideShare]