At the ongoing 2013 Johannesburg International Motor Show, Tata launched the Aria and is showcasing a few of their passenger and commercial vehicle products. One of the commercial vehicles that caught our attention was the Tata Ultra 812.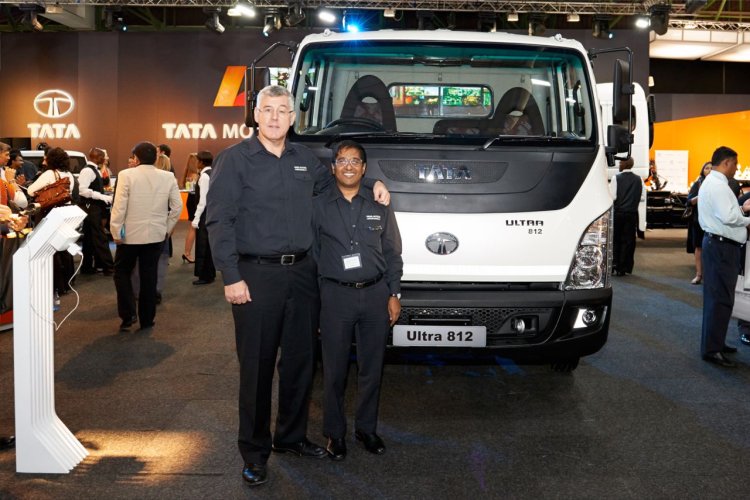 Readers may remember that a Tata dealer showcased the Ultra 812 at the India International Commercial Vehicle Show that was held in Chennai two weeks ago thus marking its first public appearance. Tata debuted their 'Ultra' series at the 2012 Auto Expo by showing the 714 and the 1017 variants. Tata has already sold about 25 units of the Ultra series to gauge the feedback.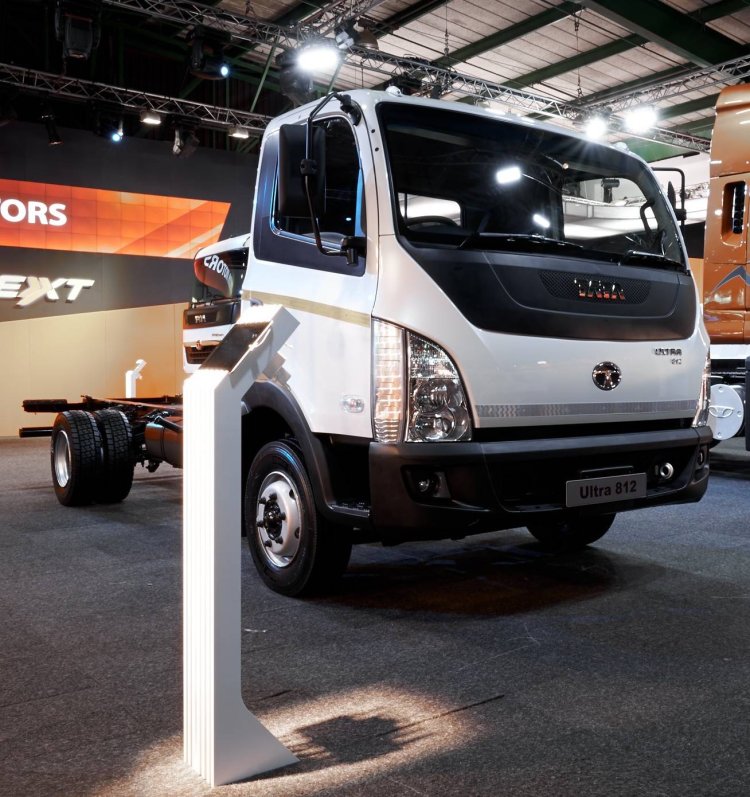 South Africa will also receive the Ultra 812 next year. Mr. Karl Slym, Tata Motors' Managing Director, said -
The new Tata Aria, the Tata Prima KL3TXF 6X4 Truck Tractor and Tata Ultra 812 Truck will be introduced in South Africa in 2014, which will bolster our extensive vehicle portfolio in the country.
The Ultra trucks cater to the ICV (Intermediate Commercial Vehicles) segment and are built on a newly developed platform capable of spawning multiple wheelbases. Payload capacities for the Ultra series range from 5 to 14 tonnes.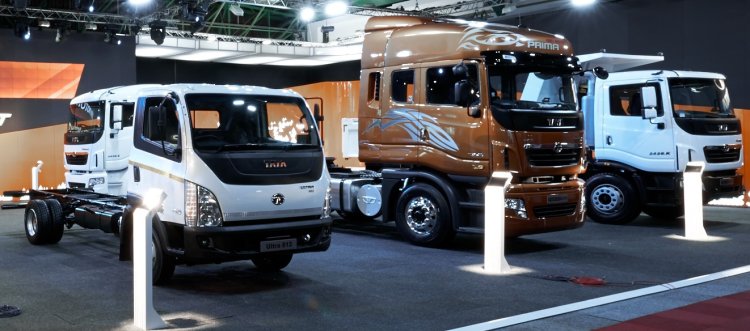 The 812 draws power from the Tata 497 TCIC engine and complies with Euro 3 norms. This engine has a displacement of about 3.7-liters and produces 124 hp and 400 Nm of torque. Standard features include a dash mounted gear level, utility socket, music system, digital clock, cab tilt lock indicator, low fuel level indicator and a brake lining wear indicator.