Tata Motors has launched the new Tata Super Ace Mint (SuperAce Mint) small pick-up nationwide. The company's target market for this truck are the entrepreneurs and the market load operators across the country who a mini truck at an affordable pricing and competitive maintenance cost.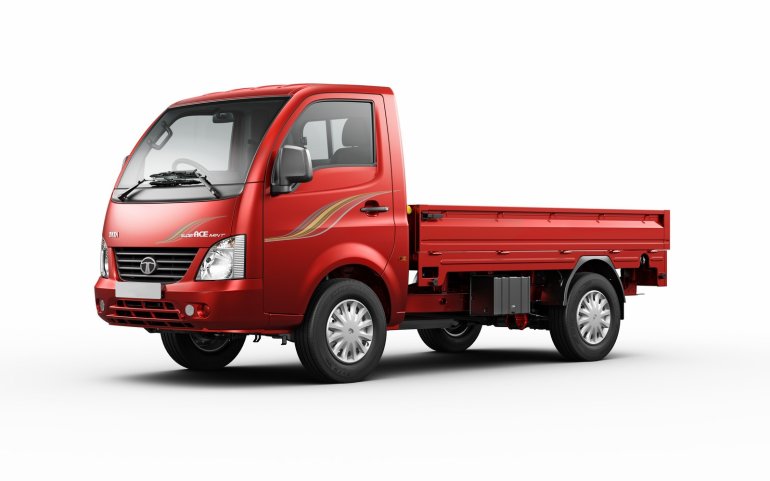 The SuperAce Mint is fitted with a 70 PS 1.4-litre DICOR (Direct Injection Common Rail) BS4 diesel engine which delivers a flat torque over a wide range of engine rpm (1,800 - 3,000 rpm) in order to minimise turbo lag and increase vehicle's pickup in all gears. Fuel economy is rated 17.9 km/l.
The SuperAce Mint has a loading area length of 2630 mm (8 ft. 7 in.), the longest in its segment. The long wheelbase of 2380 mm ensures stability of the vehicle while driving at high speeds and on uneven surfaces. The larger diameter and greater friction area of the clutch enhances clutch performance, the company said in its statement..
The 2.5 mm thick chassis frame, the 124mm x 63mm chassis cross section and the 14-inch Radial tyres make the pick-up truck rugged enough to improve ride quality on bad roads and varied load conditions, claims the company.
Aesthetically, body coloured bumper and standard wheel caps fitted on the wheels give a decent visual appeal, while the standard power steering and the standard blower make driving comfortable. Adjustable driver and co-driver fabric seats with headrests and HVAC (heating, ventilating, and air conditioning) features are also available.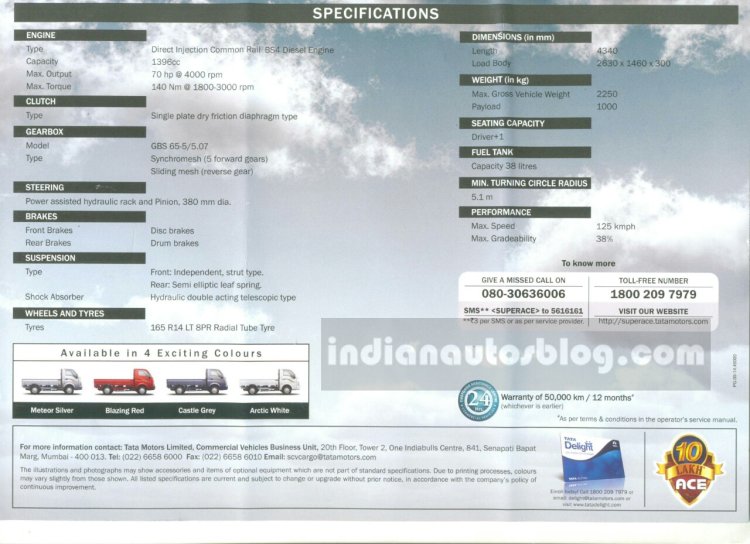 The Tata SuperAce Mint is available in four exterior body paint choices - Blazing Red, Castle Grey, Arctic White and Meteor Silver, with prices starting at INR 5.09 lakhs (ex-showroom Thane).