BS-4 engine to extend the product range of the load carrier.
Tata Motors, through its dealer, showcased the Super Ace Mint at the International Commercial Vehicle Fair held in Chennai from October 10-12. The highlight of the Super Ace Mint is its engine, which happens to be the 1.4-liter DICOR diesel engine borrowed from the passenger vehicles division.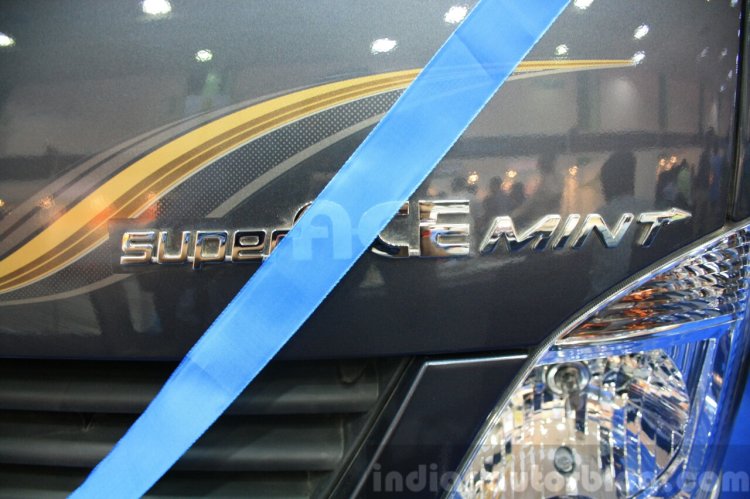 The Super Ace which is on sale now is powered by the 1.4-liter 475 BS-3 turbocharged diesel engine which makes 70 hp at 4,500 rpm and 135 Nm of torque at 2,500 rpm.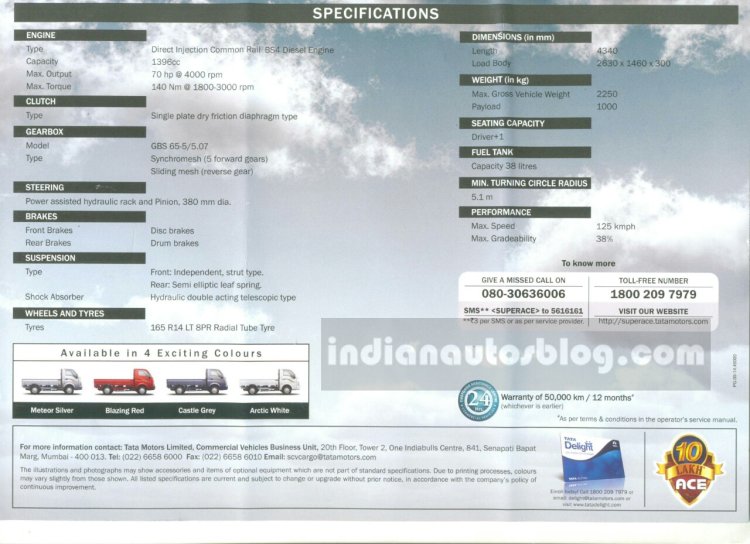 The newly introduced DICOR engine makes 70 hp at (lower) 4,000 rpm and (a higher) 140 Nm of torque between 1,800-3,000 rpm. Comparing the top-speed and load carrying capacity, there are no improvements as both variants have a top-speed of 125 km/h and payload of 1,000 kg.
However, where the DICOR variant goes one up on the TDI variant is with its fuel efficiency at 17.9 km/l compared to 14 km/l of the former.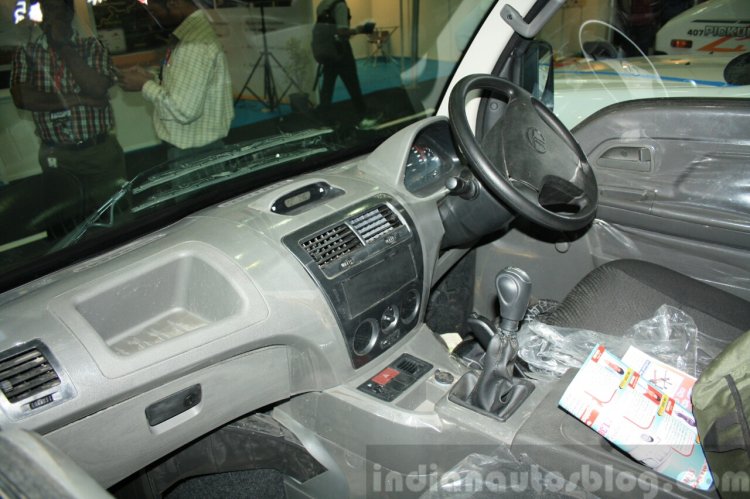 Also read: Tata Super Ace based 'Angkot' passenger van showcased at IIMS 2014
The BS-4 Super Ace Mint is expected to officially launch in the coming weeks, sources inform Indian Autos Blog. It will naturally be priced a shade above the Super Ace which retails at INR 4.76 lakhs, ex-Showroom, New Delhi. It will be sold in four colors.