The Ultra SKOOL is equipped with GPS and cameras.
At the ongoing Bus and Special Vehicles Show 2015, Tata Motors has showcased the Tata Starbus Ultra SKOOL (a school bus) and the Tata Ultra AC Urban (an intra-city bus).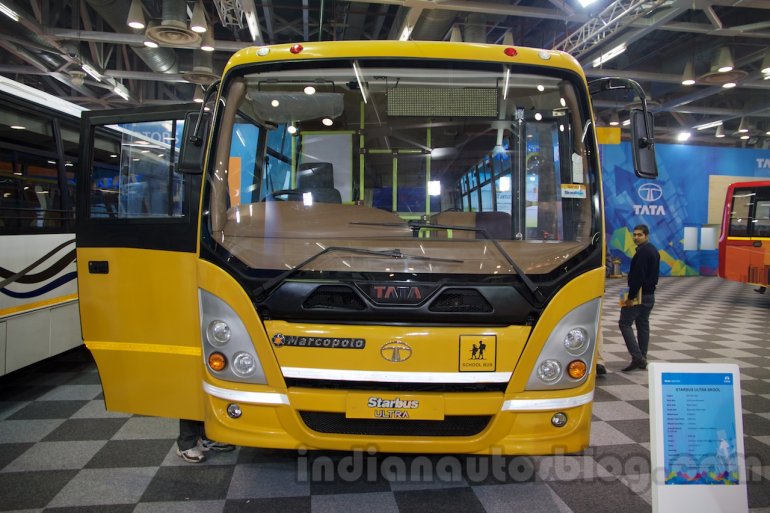 Speaking about the school bus, Tata says that it has two cameras fitted, one at the windshield and one in the salon area, a DVR system with in-built GPS, rear view cameras, a stop-request button on each seat and electronic destination board.
The Ultra intra-city bus on the other hand gets an updated front fascia, and an improved 6-speed gearbox which in turn helps in better fuel efficiency.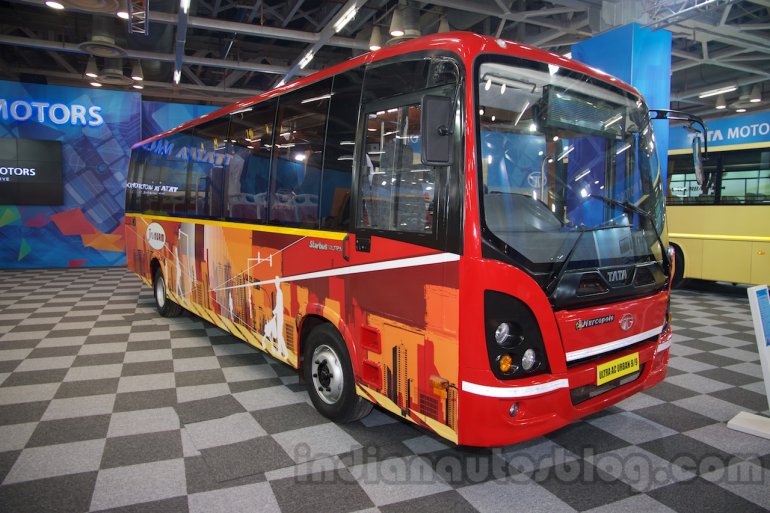 Both buses are powered by a 497 TCIC BS-3 compliant engine and feature power steering as standard. They've a GVW (Gross Vehicle Weight) of 9,600 kg, while getting a 330 mm single-plate dry friction type clutch.
Further information is available in the press release below the gallery section.
Tata Starbus Ultra SKOOL at the Bus and Special Vehicles Expo 2015 - Image Gallery
Tata Motors at the Bus and Special Vehicles Expo 2015 - Press Release
[Head to Slideshare if you're unable to view the document above.]