Tata Motors is banking on the Philippines' PUV (Public Utility Vehicle) Modernization program as a way to grow its business in the country. At the Truckathon 2017 yesterday, the company showcased a variety of commercial vehicles in the country. These included the new Tata SFC 407 Jeepney concept.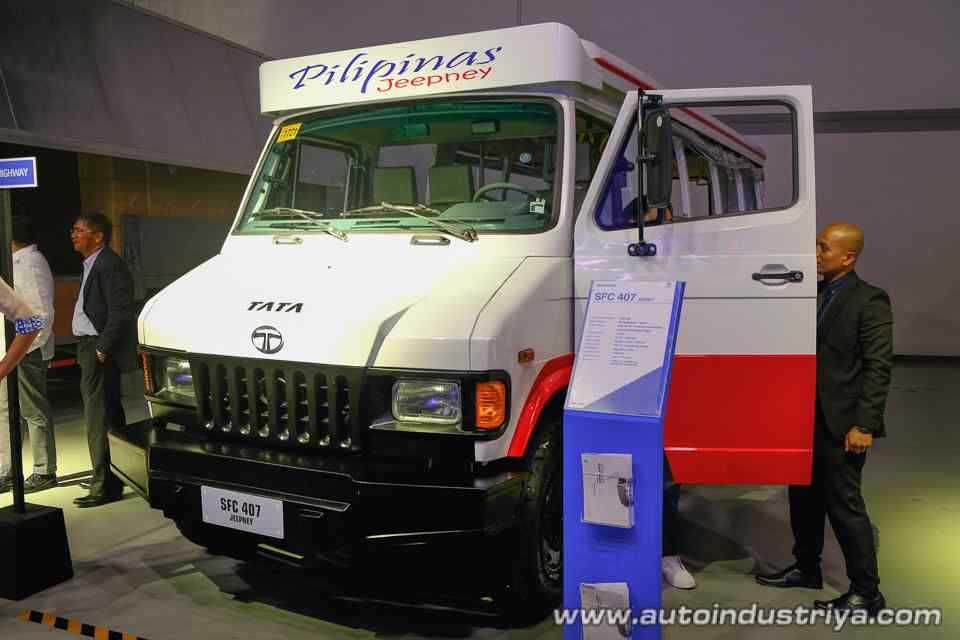 The Tata SFC 407 Jeepney concept, seen in these live images from Autoindustriya, is based on the SFC 407 (Tata 407) light truck. Featuring a slightly more upscale design than the SFC 407 trucks, the SFC 407 Jeepney concept is a mini bus with a side entrance. It has seats for 22 passengers, in two full-size rows on the sides. Currently, the buses offered by the company in the Philippines have 25 or more seats.
The Tata SFC 407 Jeepney concept is powered by a 3.0-litre turbocharged four-cylinder diesel engine that develops 75 PS at 2,800 rpm and 225 Nm of torque from 1,500-1,800 rpm. A 5-speed manual transmission sends the drive to the rear wheels of the bus. The fuel tank capacity is 60 litres.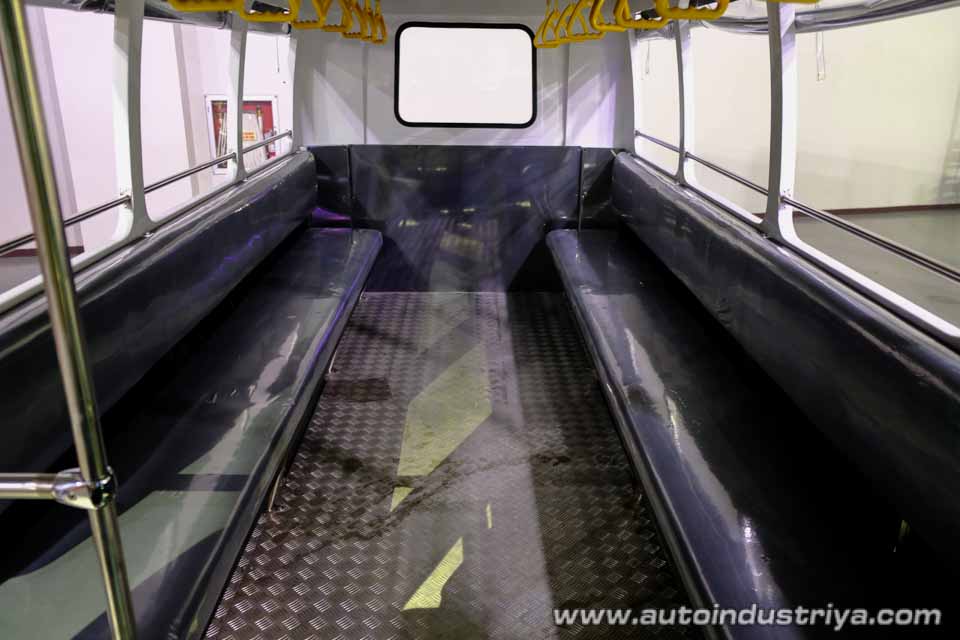 Also Read: Tata Ace Zip Hopper & Tata Ace Box Tipper showcased
Tata Motors has partnered with Pilipinas Taj Autogroup for expanding its CV business. Pilipinas Taj Autogroup serves as the official distributor of Tata Motors commercial vehicles in the Philippines. The company will sell the Tata Prima Range of Tractor Trailers and Tippers, the LPT range of Light, Medium and Heavy Trucks, SFC 407, and the Mini Trucks range of Ace and Super Ace in the country.
[Image Source: Autoindustriya]