The Tata Nexon mini SUV concept has been unveiled for Europe at the Geneva Motor Show. It measures 4m long and has been confirmed for production in the next 24 months.
The concept features a three-cylinder 1.2L petrol engine and an electric rear wheel drive option for 4WD operation, producing 170 Nm of torque and returning a fuel efficiency of 17.6 kmpl. The vehicle's claimed top speed is 180 kmph.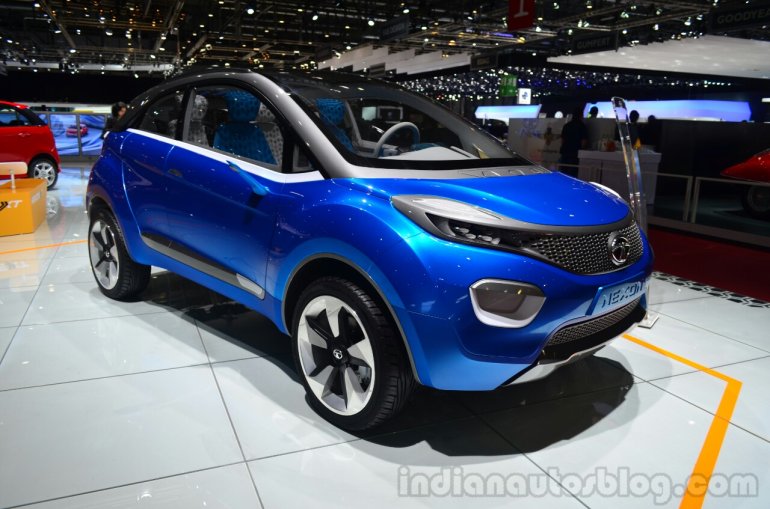 Tata say that the design of the Nexon is inspired by "city concrete greys contrasted against a sapphire blue sky". Its daylight opening is carried forward from the MegaPixel Concept that emphasizes on the floating roof.
Up front, the wrap-around mask was likewise first seen on the MegaPixel, and is decked with LED lamps designed to maximize the visual width of the front.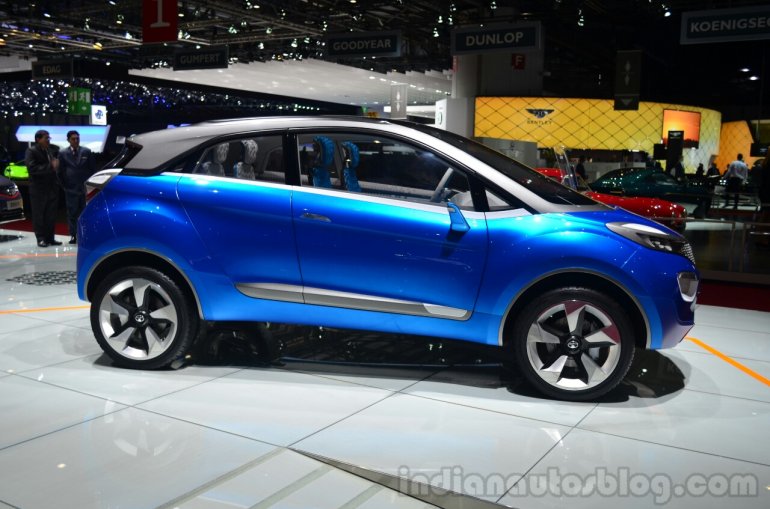 Towards the side, the car features a muscular body with bolstered wheel arches and 18-inch wheels. A pararomic glass roof, a double sliding door system and a B-Pillar-less shell are a few other design merits.
Things of speak in the interior include a 'floating' instrument panel within a wrap-around tub, a 'Full Width' instrument panel display screen and a smart media controller, mounted between the front seats.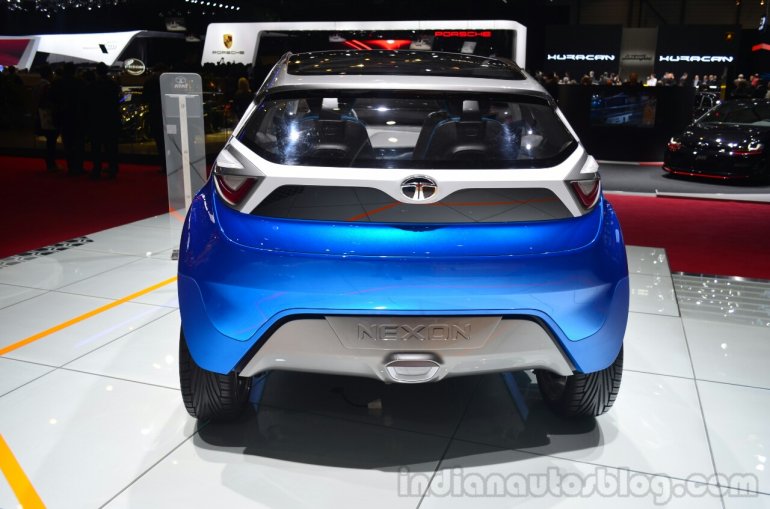 Check the press release and spec sheet below for more details. For more images, refer to our Auto Expo coverage.
Tata Nexon Concept Press Release
[Can't see the press release here? Head over to SlideShare]
Tata Nexon Concept Spec Sheet
[Can't see the spec sheet here? Head to Slideshare]