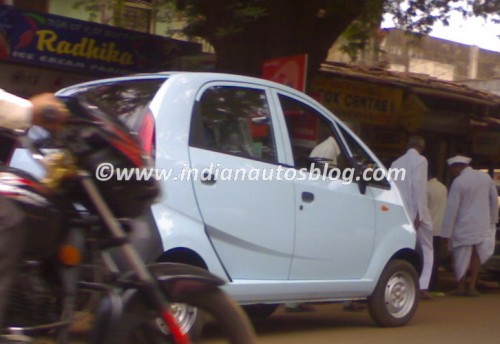 The diesel and electric variants are coming up in the next few years
Though Tata Motors is having plans to sell the Nano variants overseas, it is looking at satisfying demands in our country first before taking its innovation to Europe, Africa or even America.
Tata Group Director Jamshed J Irani -
We are testing the waters, but we have no immediate plan to go abroad
Tata is apparently working on an electric powertrain for the Nano. This is apart from a 2 cylinder CRDI engine and a more powerful 3 cylinder gasoline engine. Tata is also planning to bolt start-stop technology to the Nano, which will enable it to return higher fuel economy figure.
Tata Nano Image Slideshow
If you cannot view the slideshow, go to the Tata Nano key hand over ceremony Image gallery
Source - Business Standard
Photo Credit - Vinayak Kulkarni