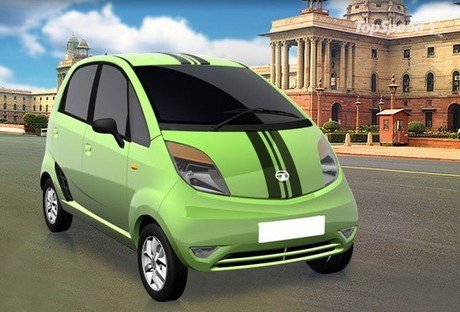 Rumors have surfaced on the possibility of the Tata Nano sold and serviced by Chrysler's network in the U.S.A. The U.S-spec Tata Nano could host a 3-cyl engine that should produce twice the power of the Indian version with an array of safety devices like airbags, ABS, ESP and re engineered crumple zones to pass U.S crash test requirements as mentioned by Ratan Tata during the car's launch in Mumbai and recently in a press conference.
Station wagon, 2-door and convertibles might eventually make the cut, but only after gauging the feedback of the regular car in the unpredictable U.S market.
We don't have any more information on this topic, but the Tata-Fiat deal isn't going to stop with India and that's for sure. During the Nano launch, Tata Motors' boss Ratan Tata stressed on how the Indian company is cooperating with Fiat on a Brazilian plant that will manufacture commercial vehicles.
For a start, the Xenon pickup truck will be manufactured in Brazil and sold with a Fiat logo, while bigger and more powerful vehicles were not ruled out in the future.
After Fiat's acquisition of Chrysler in North America, I've read about its plans to introduce cars like the 500 and the Linea. I'm also aware that Jaguar or Land Rover will not market Tata's micro car in the U.S.
The Nano and its entourage could form the entry level models. Talks of Fiat marketing the Nano globally isn't new to us, and the close relationship of Ratan Tata and Fiat boss Luca Montezemolo are hints of this deal fructifying.
Source - Info Car