The Tata Nano might be suffering from a lackluster sales but the little hatchback has bought some cheers to the Tata camp by playing a role in the Guinness world record for the longest journey in a single country.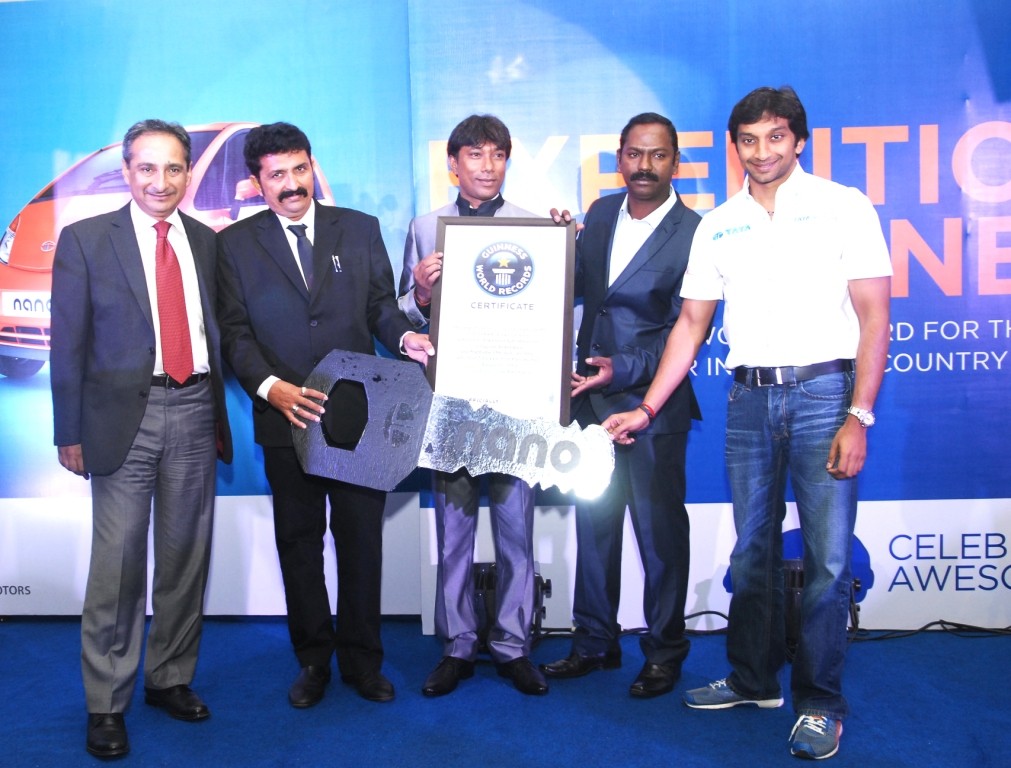 Mr. Srikarunya Subrahmanyam, a motoring enthusiast from Bengaluru, along with his team has achieved the feat by undertaking a national expedition that started in Kanyakumari, Tamil Nadu and circumnavigated the entire country. The steed for the record setting journey was the Tata Nano which is a testament to the small car's reliability.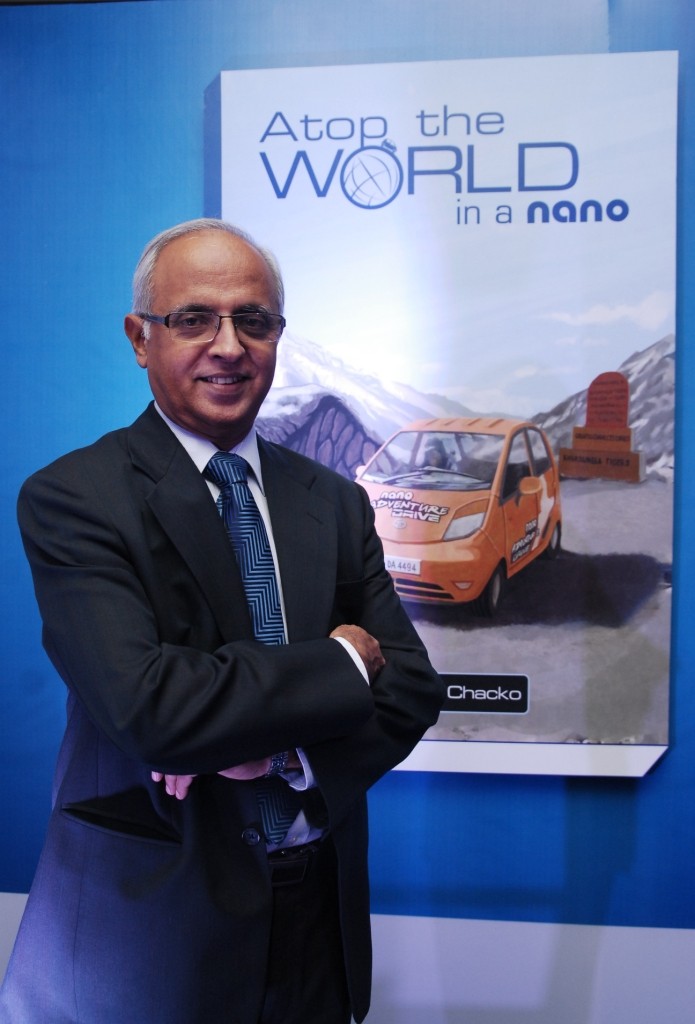 Apart from the celebration of the world record, Tata motors also launched a book titled "Atop the World" written by another motoring enthusiast Mr. Thomas Chacko, who spent 78 days in a Nano traveling across the length and breadth of the country.
Both the achievers were felicitated by Indian motorsport icon and Formula One racer Narain Karthikeyan.
Speaking on the occasion, Mr. Ranjit Yadav, President, Passenger Vehicle Business Unit, Tata Motors said: "The Tata Nano has put India on the world motoring map when it comes to frugal engineering. The car has made us proud yet again with this record. The Tata Nano has proved its robustness and reliability in many car rallies and expeditions undertaken by Tata Motors and by customers on their own. It is motoring enthusiasts like Karun and Thomas who emote true passion for motoring. We are proud to be associated with them and we will continue to encourage such expeditions as it will enable customers to further understand and experience the brand's true value."