Update - We've understood that Metis Motors is not affiliated to Tata Motors and these cars are being imported by Metis Motors in the capacity of a private importer.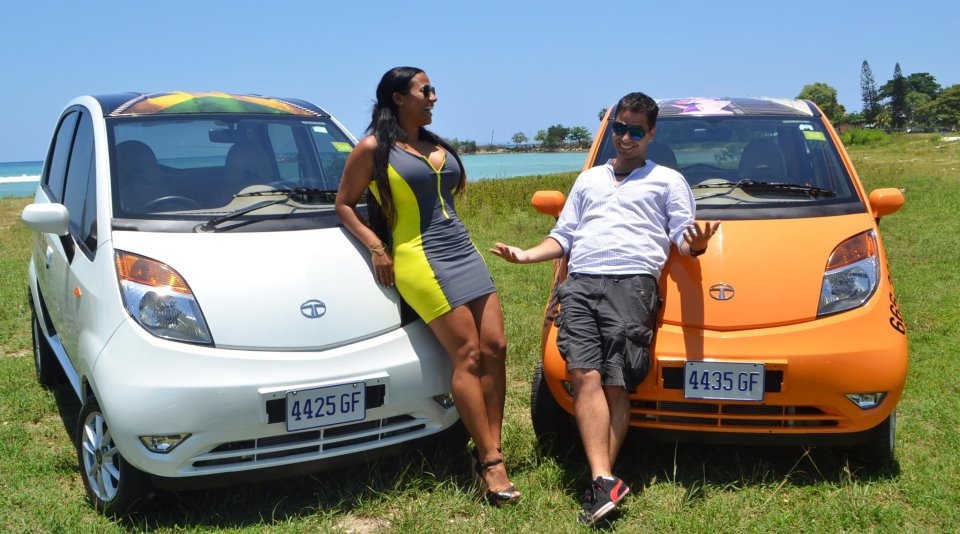 If you are a regular India Autos Blog reader, you would know that the Nano has already been showcased to the Jamaicans last year. A pair of Tata Nanos were on a promotional road trip to Jamaica, thereby demonstrating the fuel efficiency.
The car was initially believed to be launched in December 2012 but there has been a delay. The Nano has now been launched in Jamaica at the Jamaica Motor Show which was held at Montego Bay this month.
Metis Motors of Jamaica is importing the Nano into the West Indies. Just like in India, the Nano is positioned as the most affordable car. And yes, the official website of Metis Motors convinces the Jamaican customers about the Nano's ability to tackle poor roads by stating, "Indian roads are a lot tougher than Jamaica. If the car survives there, Jamaican potholes pale in comparison."
The Nano sold in Jamaica is available only in the top level trim and is powered by the same 624cc, 38 bhp petrol motor. The Nano delivers a claimed mileage of 60 mpg in Jamaica (26 kmpl) which is 1 kmpl higher than the ARAI certified mileage.
The Tata Nano is priced at 990,000 Jamaican Dollars (around Rs. 5.51 lakhs). At this price range, there is simply nothing to compete with the Nano. The second most affordable car in Jamaica is the Kia Picanto (1,800,000 Jamaican Dollars) which is almost twice as much as the Nano.
[Source: Official website of Metis Motors]