The Tata Nano refresh comes when the company is passing through harsh weather.
Tata Motors is staring at a sales slowdown and a dwindling capacity utilization. The new Nano would be given the heavy responsibility of improving the situation riding on feature upgrades.
Mimicking the Nano 2012, the refreshed Nano is counting on numerous minor improvements to make it a more complete car.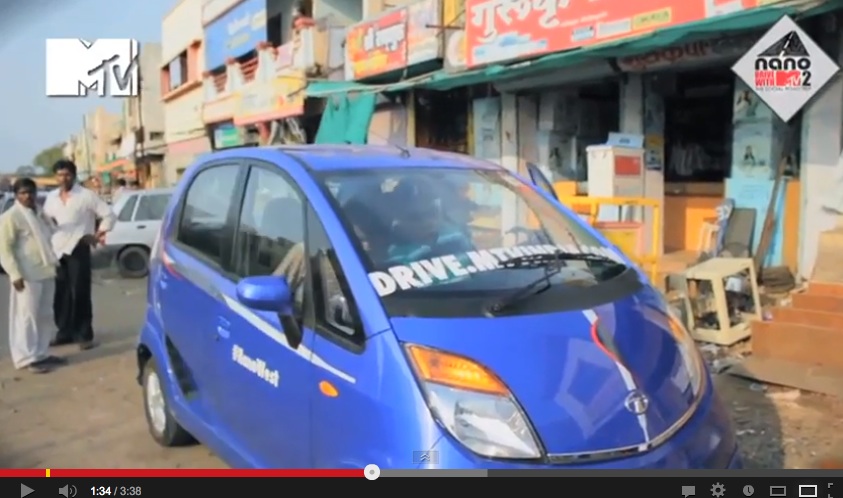 Cosmetically, the new Nano has nothing much to offer other than a couple of chrome parts, one at the bonnet lip and the other above the rear bumper. The air intake area on the rear bumper is wider facilitate better cooling of the engine.
The interior would up its quality and finish at certain points. Glove box, new seat fabrics, new color theme and a new audio system with USB, Aux-in and Bluetooth connectivity are the noteworthy improvements.
Go through all the changes on the Tata Nano refresh
Mechanically the car will sport very few changes. Speculations of a power steering option are being floated and there was no way to confirm this through visuals of the television program aired in the build-up on MTV channel. The rear mounted 624cc 38PS twin cylinder petrol engine will continue to turn the rear wheels via a four speed manual gearbox.
Stay tuned to Indian Autos Blog and be the first to know everything about the refreshed Tata Nano.