While many think the Pixel concept will turn into a production ready car to sit at the bottom of Tata's European lineup, Tata has other plans. The Nano Europa project is very much alive and kicking.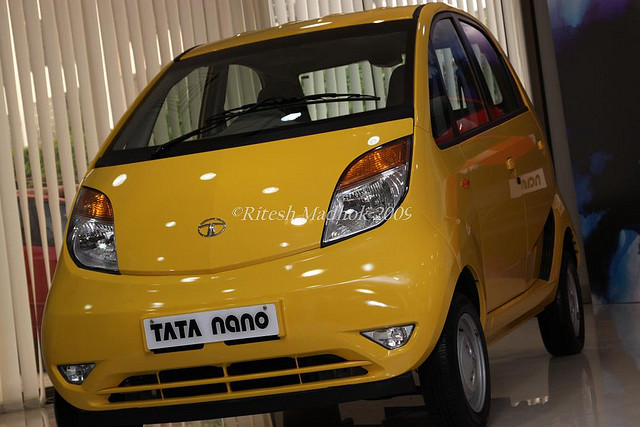 Tata Motors group CEO Carl-Peter Forster to a German newspaper on the Nano's chances in Europe-
We don't know yet. But it will certainly take two to three years
The Nano is preparing itself to head to European cities with a host of safety features. The European spec Nano is expected to have airbags and ABS as standard equipment. Features like power steering, 3-point seat belt for rear passengers and a thick crumple zones will be among the modifications to the little Nano.
The Nano Europa concept showcased in Geneva two years ago had attractive Pirelli tires, chrome lining on the doors, and indicators embedded in the rear view mirror.
Tata could sell the Nano as the entry-level model, followed by the Pixel and the Indica Vista. The interiors will be finished well and the powertrain will also change. A 3-cylinder engine is on the cards with the option of an automatic transmission. The refinement is expected to improve multifold.
The challenge will be to keep costs low. There would be no point in making it as safe as a Mercedes or Volvo and ending up at a lofty  price point.
Back in India, Tata is working in improving the Nano. Giving it features like hinged rear windshield, two mirrors and a diesel engine will help to sell more vehicles.