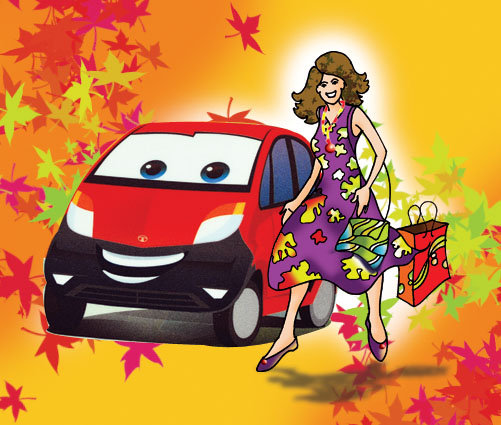 By Kaustubh Shinde
Amidst the falling sales and loosing consumer interest during in the domestic markets, Tata Motors believes that it can open additional revenue streams by making Nano a 'Global Car'.
Recently we brought you a story about Teco Group's interests in launching the Nano in Taiwanese markets. Now, many delegates from South American, South East Asian, West Asia and African countries have evinced interested to launch the car in their respective domestic markets. These interests are even coming from companies that are not related to the auto industry at all.
Based on this overwhelming response, Tata Motors is conducting market research surveys in various countries to fuel its international ambitions.
Tata Motors spokesman -
As for exports of the Tata Nano, our focus is right now on India. However, Tata Motors has all along been conscious that the Nano will be appropriate for other countries as well. Hence, even at the time of the unveiling in January 2008, the company had said the Tata Nano will be, over time, marketed in other relevant countries. At present, we have started customer clinics in several countries
This comes as no surprise for us because when unveiling the car at the Delhi Auto Expo, Mr Ratan Tata had clearly mentioned that he had keen interest in making the Nano a global product. Exporting it to markets like Thailand, Taiwan, Turkey, Brazil and Romania is a logical step forward for this city car.
These market research surveys will help Tata Motors customize the Nano to better suit overseas conditions. The car will also have to be modified to meet the pollution and safety norms of the respective countries.
As for the Indian market, the company officials are running from pillar to post to bring the sales figures to respectable standards. Their efforts include easy loans for the car, TV commercials, extended warranty and service and the Nano's sales figure improved quite dramatically in December 2010, clocking 5,000+ units.
Source - economictimes.indiatimes.com and business-standard.com