The 2013 Tata Nano emax is the CNG powered version of the Nano. We've long been expecting the Nano CNG and we finally get to see it today.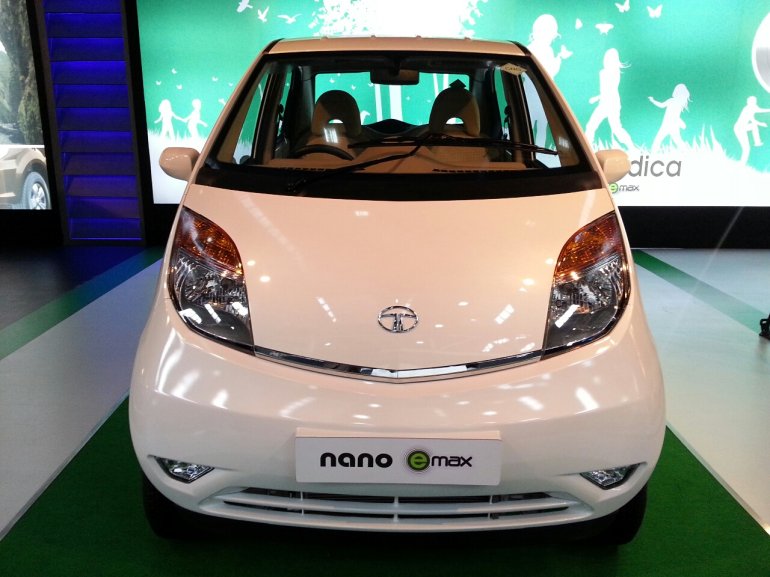 General Note for the 2013 Model Year Tata cars and Pointers from the Press Conference
Tata tell us that all the MY 2013 products have been improved upon after taking into account feedback from the dealer and customer level. About 500 Tata employees met with the dealers and the customers before the start of the MY 2013 program. In general, Tata say that the overall reliability and performance of the cars have been improved.
Mr. Karl Slym, MD of Tata Motors, told the media that Tata Motors had planned products for the Indian market until the year 2020. He also said that Tata would be playing in future segments. In Sanand, Tata will be making another vehicle apart from the Nano. Mr. Slym did not reveal the vehicle though.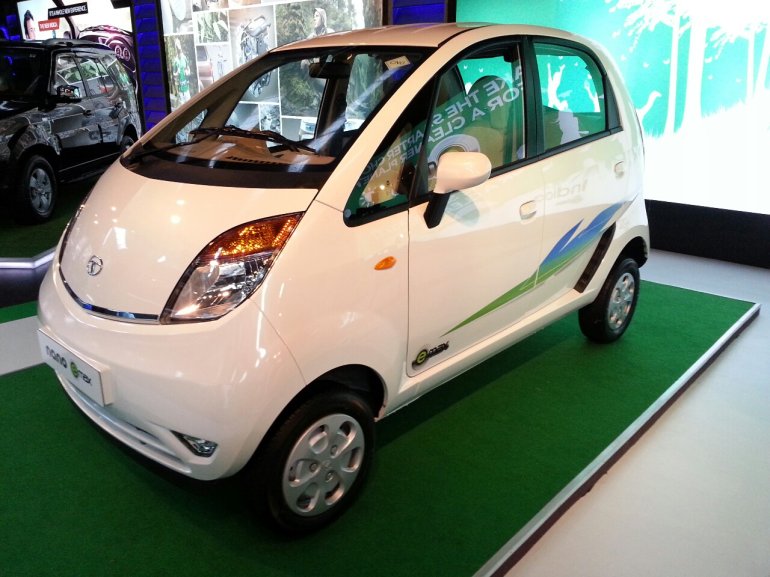 He also said that 150 new generation dealerships would be opened by this year. These flagship dealerships would have a new and different type of customer experience. Not to mention, there would be 11 new service programs in the coming weeks.
Tata Nano EMAX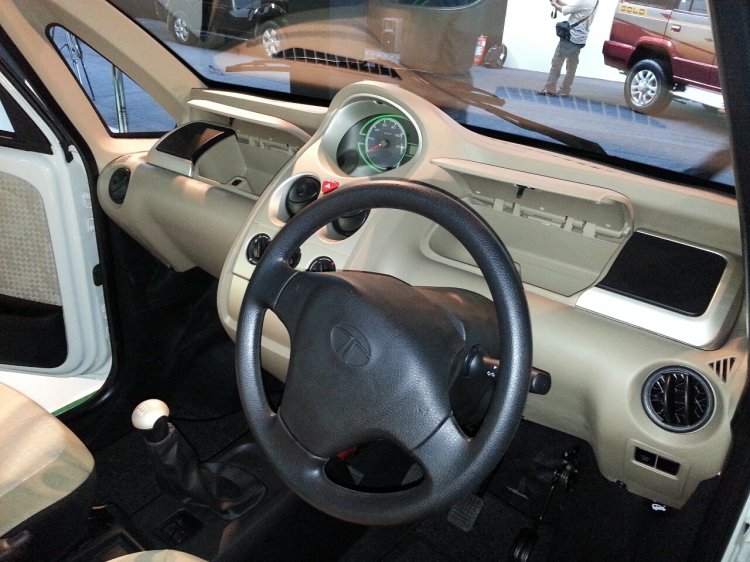 The CNG powered cars from Tata Motors have the 'emax' suffix to them. Apart from the Nano, Tata also launched the 2013 Indigo eCS and the 2013 Indica eV2 in CNG avatars.
The rear of the car sees the 'emax' logo. This is the only giveaway. While the display car had some body graphics on the side, we don't if Tata would feature that on the production variant. Inside, you get a button to switch ON and OFF the CNG. This is not the only change. If you notice carefully, the speedometer of the EMAX Nano has a green surround to it. This is not so in the normal Nano.
Continued on Page 2.
Technical Specifications 
The Nano EMAX has a 32-liter CNG tank. It promises a fuel efficiency of 36km/kg and a combined range of 400km. Tata claims a very low CO2 emission of only 75g per km, making the Nano EMAX possibly India's greenest non-electric car.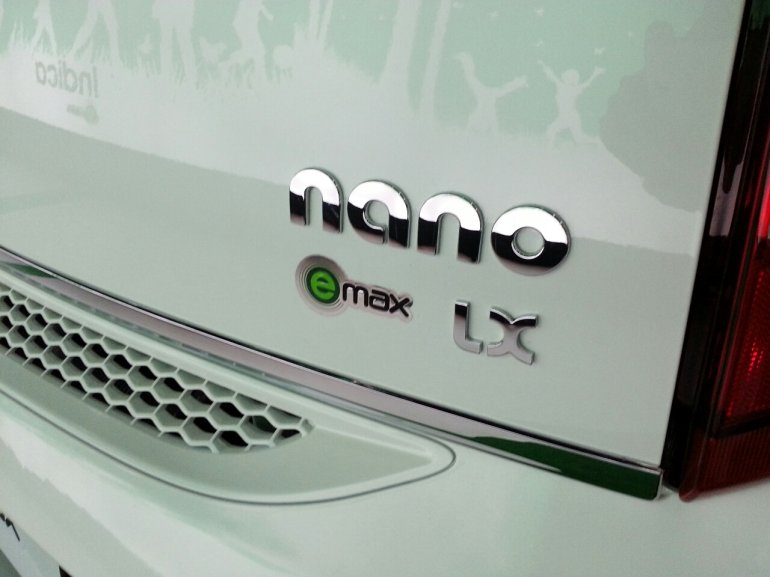 Currently, CNG costs Rs 40 per kg in Delhi. We worked out that the Nano would cost you only Rs 1.11 per km when driven purely on CNG and if the car returned the efficiency promised.
You can find the Image Gallery in the next page.
Tata Nano EMAX Image Gallery
Head to the next page for the Specification Sheet.
2013 Tata Nano emax CNG Specification Sheet
[Head to Scribd if you're unable to view the document above.]