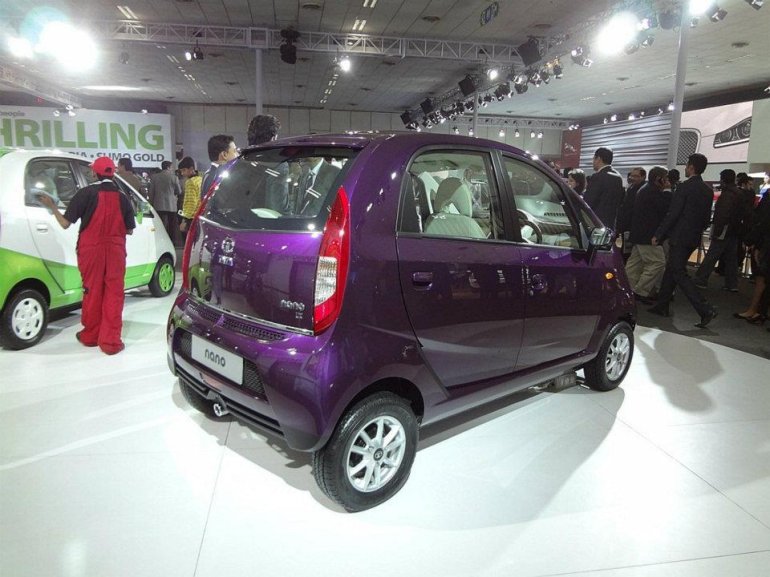 The most anticipated diesel car of all time has run into heaps of trouble before even heading to the production line.
MoneyControl reports that Tata Motors is facing pessimistic responses from the supplier circuit for parts that will go into the Nano diesel. The chief reason for the negativity is the mediocre sales of the Tata Nano petrol.
The Tata Nano petrol was touted to the Model T of the 21st century. Tata Motors predicted a monthly sales of 20,000 units, according to some claims, when the vehicle was launched.
Unfortunately, the Nano is struggling reach even 10,000 units per month and with the recent announcement in hike of petrol prices, that number is set to drop further.  As a result of the low volumes, profitability of the vendors have taken a massive hit.
Tata Motors is projecting a demand of 2.5 lakh diesel Nanos every year. But the vendors are not to upbeat about the Nano diesel and don't want to set up the capacity that Tata Motors has projected.
Tata tried revising it to only 30,000 units per annum but the vendors are not providing any discount on such volumes. Vendors are charging a premium or at least higher pricing for 30,000 units per annum to which Tata Motors are not ready to pay. Negotiations are still underway.
Because of this friction, no launch date of the Tata Nano diesel has been decided.
Image - Tata Nano Concept showcased alongside the Nano CNG at the 2012 Delhi Auto Expo.
[Source: moneycontrol.com]