Meets the needs of various applications.
India's largest truck manufacturer, Tata Motors, has launched six models from its Prima range of trucks in Kenya. The company mentioned that the trucks sold in the country would include the PRIMA LX 2523.K, PRIMA LX 2528.K in the Tipper segment, and the PRIMA LX 2523.T, PRIMA LX 3123.T and the PRIMA LX 4023.S and the PRIMA 4938.S in the cargo segment. These will be sold and serviced by Tata Africa holding Kenya Ltd, which has a network of 15 sales & service outlets.
The African nation joins the list of countries that are markets for Tata's Prima range that already includes UAE and Oman. The Middle East joined the company's export list in March this year.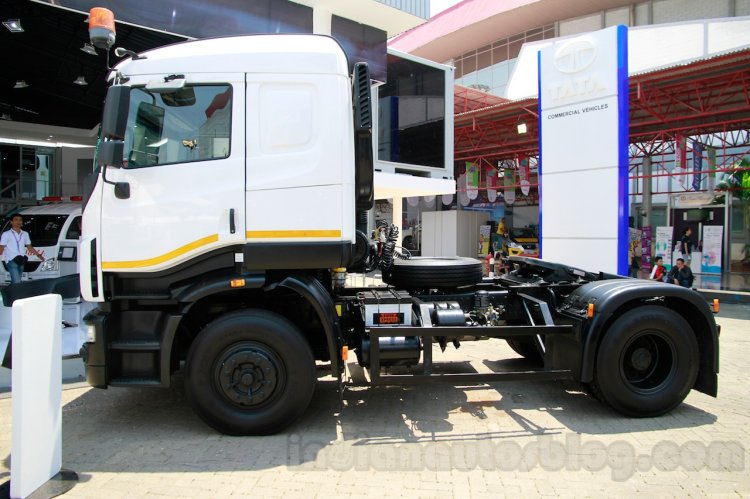 Tata's Prima range consist of trucks that are made by Tata Daewoo Commercial Vehicles, a fully-owned subsidiary of Tata Motors. The trucks, Tata claims, are next-generation trucks that are built with inputs from across the world. Technical inputs range from an Italian cab design, engine technology courtesy Cummins from USA and Europe, gearbox knowhow from Germany, and chassis expertise from Mexico, sheet metal dies from countries like South Korea and Japan made on a robotic weld line that boasts of Swedish precision.
The range typically uses engines sourced from Cummins and gearboxes from Eaton corporation. The range of offerings under the Prima umbrella include multi-axle trucks, tractor-trailers, and tippers. The payload range extends up to 49 tonnes and gets an engine output of up to 380 hp.