Tata Motors in collaboration with the ISRO (Indian Space Research Organization) have developed the country's first Hydrogen Fuel Cell Bus. The bus was demonstrated at the Liquid Propulsions Systems Center in an ISRO facility located in Mahendragiri, Tamil Nadu last Sunday.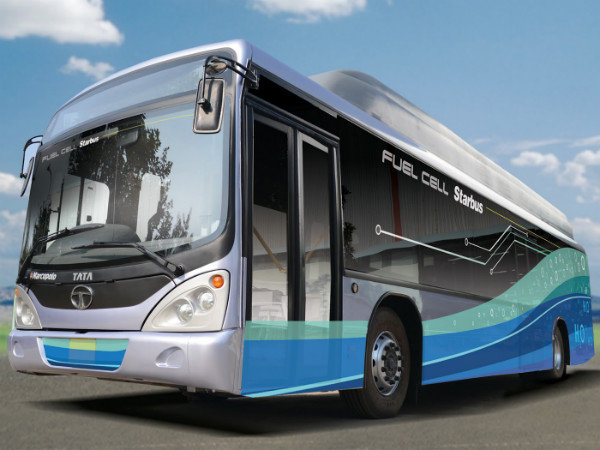 The CNG based bus features Hydrogen stored in high pressure bottles on the roof. We don't have an exact idea of the specifications as the company has not made an announcement on that yet. But it is believed that ISRO's expertise in cryogenics and liquid hydrogen handling have helped in this project.
Tata Motors and ISRO entered into an MoU in 2006 to design and develop a hydrogen powered commercial vehicle using fuel cell technology.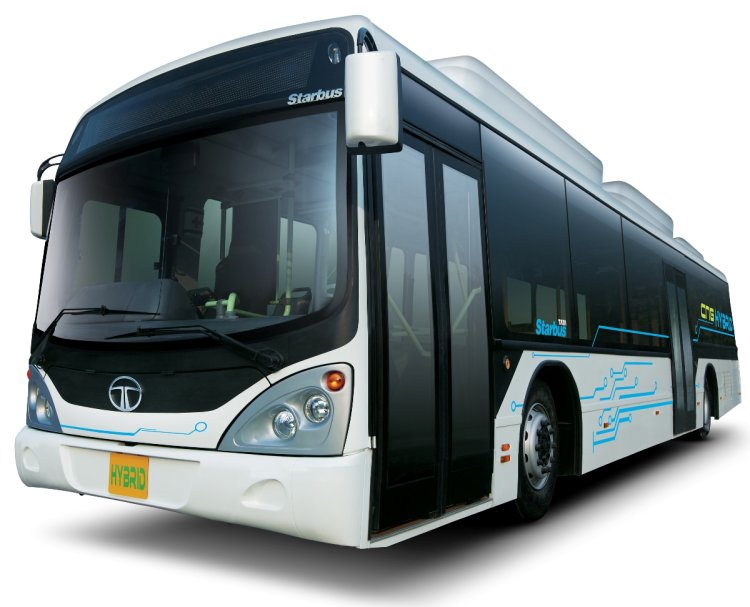 Gnana Gandhi, honorary Adviser of ISRO, who led the technical team for the project said -
This is a leap for automobile industry for future transportation. In this vehicle there will be zero pollution since the product of cold combustion is water. This is a result of great team work of Tata Motors and ISRO specialists with contributions from DSIR (Department of Scientific and Industrial Research) and PESO (Petroleum and Explosive Safety Organisation).
Incidentally, we reported in the beginning of July that the Government of India was serious in commencing trial runs of hybrid vehicles for public transportation. It seems like the Tata-ISRO hybrid bus would be a good starting point for that.