After having showcased its extensive lineup of passenger and light commercial vehicles at last year's Indonesia International Motor Show (IIMS), Tata Motors is gearing up to set foot in the country this September.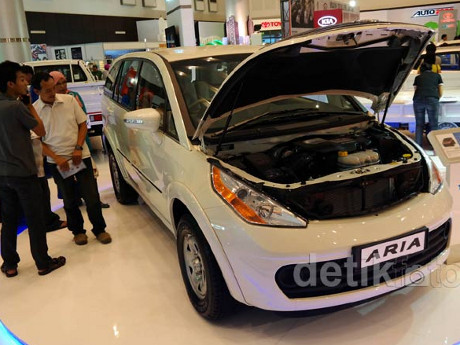 Tata Motors will launch around 6-7 products at regular intervals in the FY 2013-14. Speaking to Oto.detik.com. Mr. Biswadev Sengupta, Managing Director, PT Tata Motors Indonesia said -
We will begin rolling out in stages as much as 6-7 products in fiscal year 2013-14 starting from September this year.
The company has showcased four of its models at a recently conducted regional Auto Expo in Surabaya, the second largest city in Indonesia. According to Mr. Sengupta, the exhibition is a part of brand building exercise which will enable Indonesians to get acquainted with Tata vehicles.
The four models on display were the Tata Aria, Vista, Xenon pickup and the Super ACE LCV. These along with few other models are expected to go on sale in the nation during this fiscal.
It is to be noted that the Indica, Vista and the Aria have already commenced their testing in Indonesia suggesting that they would be the first models to be launched there. Tata has received a good response for the Nano at the IIMS 2012 but it seems that Indonesia may have to wait some more time for the little hatchback. Perhaps Tata is mulling on the Indonesian government's LCGC program.
[Source: Oto.detik.com]