At a time when sales of commercial vehicle and buses are ambling along, the country's largest truck and bus manufacturer, Tata Motors, has bagged orders for over 2,700 buses under the second phase of the JNNURM scheme.
Specifically, the Karnataka State Transport Corporation and the Himachal Road Transport Corporation has made an order for 487 and 780 units respectively from Tata Motors. Buses will be supplied under the company's Marcopolo brand that will be produced to fit under the "Urban Bus Specifications" of the plan.
The buses under this specification are fitted with closed circuit cameras. There are also specially designed wider passage-way, window panes and entry/exit doors. The low-floor height and bucket seats along with softer suspension, tubeless tyres and improved NVH specs should aid passenger comfort, says the company.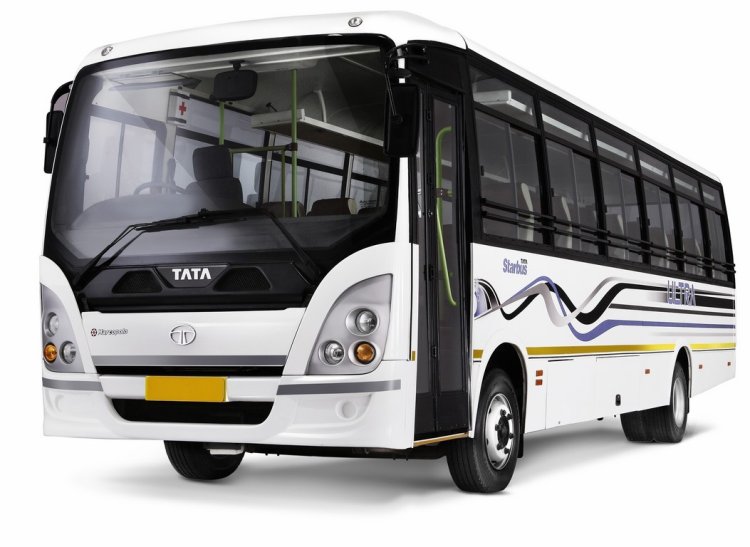 The buses are also equipped to be hooked to a central control unit that can be monitored by the respective state transport corporations on various parameters. The buses are also fit with on-board diagnostics. They use the ISBe Cummins engines mated to either a new 6-speed overdrive gearbox or an automatic transmission.
Also Read: Tata Motors to invest Rs 1,500 crore in new products and technologies in trucks and buses
For the month of August, Tata Motors sold 25,428 units, a decline of 23 percent compared to the 33,153 units it had sold in August 2013. Tata Motors does not release separate sales figures for its buses, but the bagging of this order will come as a temporary relief to the company.
Tata Motors bags orders under JNNURM II - Press Release
[Can't view the document? Head to SlideShare]