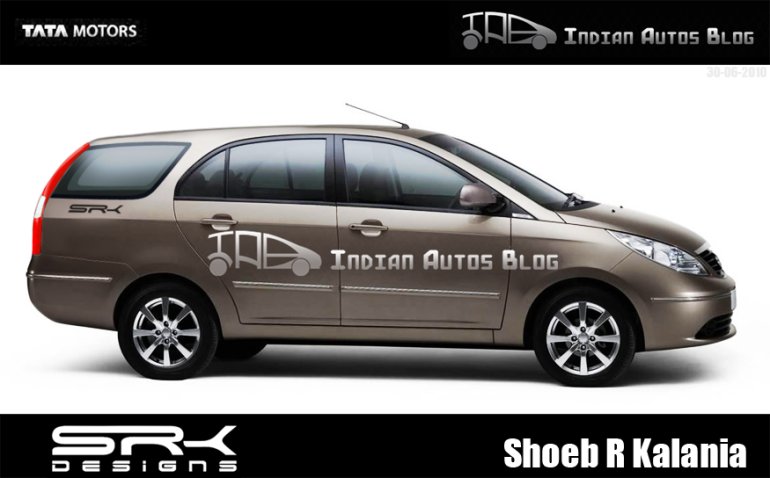 We sometimes let our imagination go crazy. We turn into 8-year olds and toy with the idea of creating something that seems unnecessary and impossible.
But the computer-generated drawing you see above is not an 8-year old's fantasy. It is a very realistic creation. Tata Motors is planning to venture into Europe with its modern products where people go gaga over station wagons. There is a decent level of demand for a vehicle like the Tata Indigo Manza Marina, which is the obvious successor to the Indigo Marina.
We don't have word from Tata's R&D facility that a model such as this is on the drawing board. We're told that the company is busy working on Project Dolphin, which will be positioned between the Nano and the Indica Vista, now that there is no such thing as a "BS4 Indica."