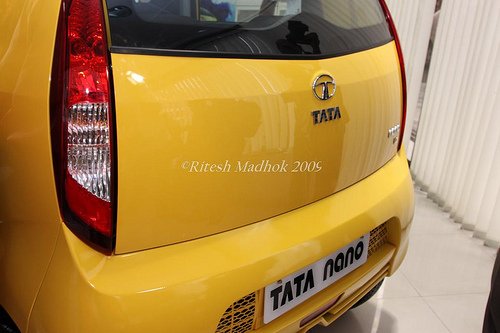 Ratan Tata conveys Nano hybrid will be cheap to buy and cheap to run
Chairman of the Tata Group, Ratan Tata, revealed a definite variant of the Tata Nano to a South Korean newspaper. Tata said the company's engineering team is working on a hybrid powertrain for the Tata Nano.
Ratan Tata -
Low-priced goods would create stronger demand than high-end products in India, and the so-called low-price revolution would continue across the world
Obviously, Mr.Tata is trying to convey that the Nano hybrid will cost less, despite having a complex engineering side to it. Earlier this year, sections of the Indian media carried stories on Tata Motors testing start-stop technology on the Nano. If not for the shutdown of the Singur plant, we could have seen a lot more variants of the Nano by now. Due to the unfortunate incidents in the now defunct West Bengal plant, Tata can only produce limited Nanos out of their existing facilities, and they have clearly stated their concentration and efforts are presently going towards meeting the demands of the waiting Indian customers.
Tata Nano future variants -
Apart from the aforesaid model, Tata is said to be working on more powerful petrol engines for the Nano. This includes a 3-cylinder engine that will be coupled to a 5-speed transmission, mostly for the European market. Tata, our sources claim, is readying a 2-cylinder 40bhp CRDI diesel engine ready for fitment on the Nano, but due to production constraints and lack of clarity, Tata is holding back the diesel motor.
Tata also plans to plonk an electric powertrain under the Nano's skin. By developing the Tata Indica EV and Indica Vista EV, the Tata engineering team would have learned a thing or two on low-cost EVs, which it will be keen to put into practice while constructing the Nano EV.
You can read our comprehensive coverage of the car by visiting the Tata Nano category
Tata Nano Image Gallery
If you cannot view the slideshow above, visit the Tata Nano Image Gallery directly.
Source - Reuters