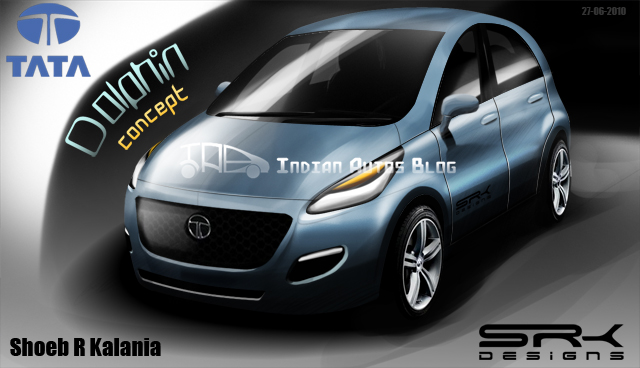 Tata Motors has hinted that it would plug in the gap between the Nano and the Indica Vista. The new car on the anvil could compete with the Maruti Alto. The Nano is priced below 2 lakhs and the Indica range starts at around 2.8 lakhs and the huge gap between the models could be filled by the Dolphin small car.
Carl Peter Forster, MD and CEO, Tata Motors -
There is some white space between the Nano and Indica and we could be looking at it.
The Tata Dolphin (we hope its just the codename and Tata doesn't name the car that way) would lead the company's new design language heavily inspired by Jaguar. Tata's products are beginning to look world class and is definitely a lesson which other Indian manufacturers like Mahindra should learn. When Tata launches this product it could really take its competitors for a ride.
The Maruti Alto enjoys monopoly in this space and has absolutely no rivals in any form. Though the Maruti Alto is cheap it is certainly not value for money and this has prompted various car manufacturers like Tata to enter this segment. Other manufacturers developing an Alto rival are Nissan, GM and Hyundai. Ford is also said to be contemplating an Alto-rival.
All these Alto-rivals (phew! the Alto is dominating the market so much that its rivals form a new segment in the industry) would be more spacious, safer and better equipped than the Alto. Most of these cars would be launched by early 2012 and Maruti better get the next generation Alto (not the A-Star, but a built for India small car) ready.
Source: BusinessLine