Tata Motors is looking at various petrol engine options for the Harrier. One of these options is an in-house developed 1.6-litre four-cylinder unit.
Tata Motors has developed the Harrier on a low-cost version of Jaguar Land Rover's D8 platform. However, the British luxury automaker's Ingenium petrol engines would be too expensive for the company. So, it has to either develop or source from a partner, as is the case with the 2.0-litre MultiJet II diesel engine borrowed from FCA. In an interview with Autocar Professional, Rajendra Petkar, Chief Technology Officer, Tata Motors, said: "Surely, the Harrier should be able to see a gasoline option, either coming from the in-house engine domain or something which can come from even the, from our partners."
The 1.6-litre four-cylinder engine developed in-house would be a bigger version of the 1.2-litre Revtron three-cylinder unit, presumably turbocharged. Tata Motors may offer it in the H7X as well.
"So, today we have got the 1.2-litre engine, which is a three-cylinder engine, and when we conceptualised the three-cylinder engine, we always had a four-cylinder engine in mind. And therefore, that actually becomes like a modular design architecture. So just add one cylinder, it becomes a 1.6-litre gasoline engine. So that is something which we are looking at."
Petkar confirmed that the Harrier will get an automatic transmission option. "In the future, we will also have the automatic transmission," he said. Spy shots have revealed that the engineering team is already working on an automatic transmission for the C-SUV. Reports say that it's a 6-speed torque converter sourced from Hyundai.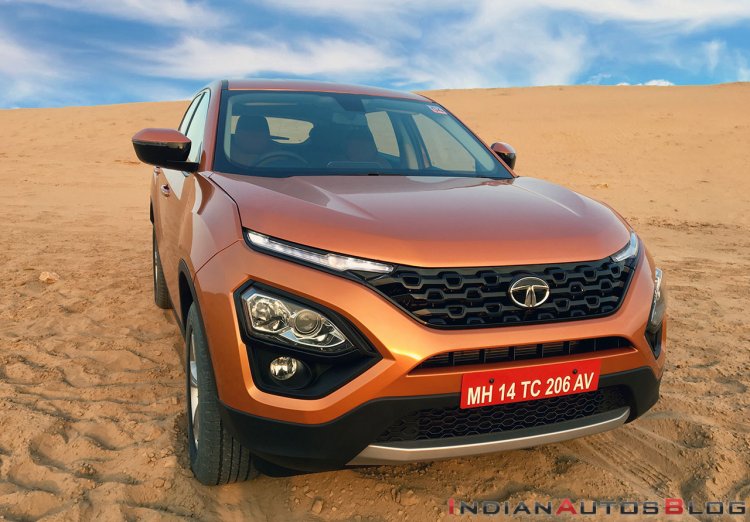 Also See: Tata H7X concept teased ahead of Geneva debut [Video]
The Tata Harrier is currently available with a 2.0-litre diesel engine (140 PS/350 Nm) paired with a 6-speed manual transmission that sends power to the front wheels. Prices range from INR 12,69,000-16,25,000 (ex-showroom Delhi).