Tata Motors has released the first teaser video of the H7X concept. It will unveil the SUV at the 2019 Geneva Motor Show (5-17 March).
Tata Motors will launch the H7X not as a derivative of the Harrier but as a separate product. The H7X concept has a slightly different greenhouse comprising a relaxed roofline and an upright rear-end. The coupe-like styling is nearly gone for the sake of more passenger comfort. It may have a hint of the Land Rover Discovery Sport and the Tata Safari with a stepped roof that makes for additional headroom. One can expect a different bumper design too.
The Tata H7X will have a 62 mm longer body measuring 4,660 mm in length. The rear overhang will account for all of that additional length, as reports say that it will have the same wheelbase as the Tata Harrier - 2,741 mm. The three-row SUV will employ the 170 PS/350 Nm version of the 2.0-litre MultiJet II diesel made by FCA, likely called 'Kryotec170'. Transmission choices will include 6-speed manual and 6-speed automatic.
The Harrier is strictly front-wheel drive, but in the H7X, Tata Motors may offer an all-wheel drive system optionally. This would make it a more formidable product in its segment, fit for sales in overseas markets.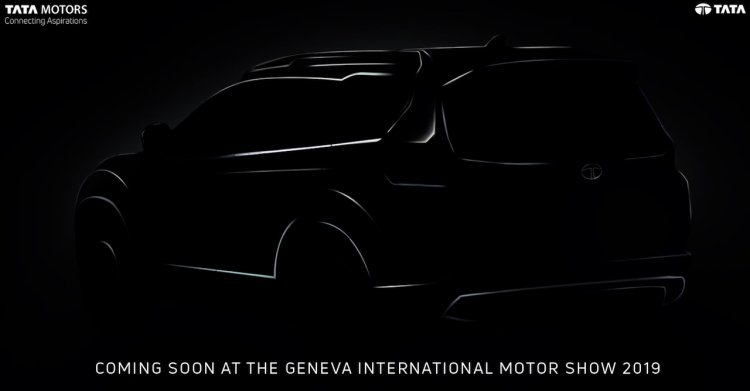 Also Read: Tata Motors developing Hyundai Creta rivaling 'Blackbird' SUV
The Tata H7X will likely go on sale in the fourth quarter of this calendar year. Its prices may start at around INR 15 lakh (ex-showroom).