The Hindu reports that Tata Motors has shown interest in setting up an electric vehicle manufacturing plant in the state of Andhra Pradesh. Tata officials have reportedly told Chief Minister N. Chandrababu Naidu that they have been working on an electric car that would be released in two months from now.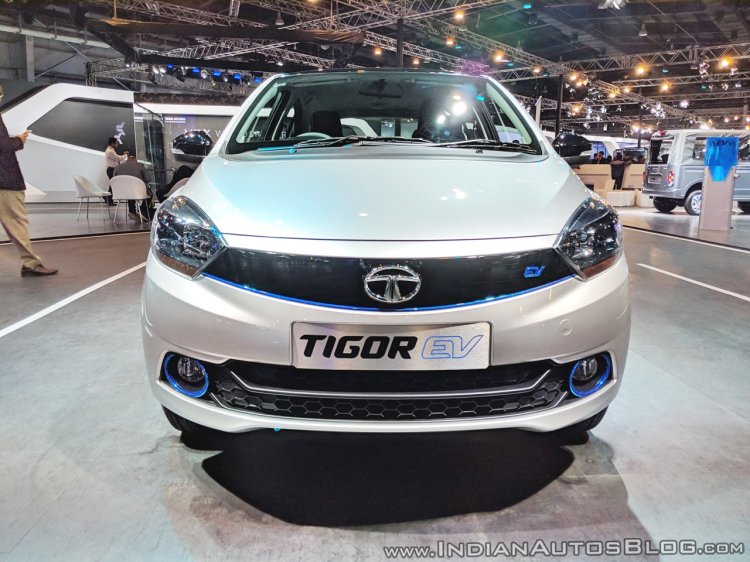 This is in sync with a report, from June 2018, which states that the company will introduce the Tigor EV for private customers in a phased manner in the current fiscal.
The reason behind a phase-wise launch of the Tata Tigor EV is the lack of adequate charging infrastructure. Unavailability of sufficient EV-charging stations across the nation has kept several manufacturers away from entering the electric vehicle market.
The Tata Tigor electric vehicle features a 30 kW electric motor that comes mated to a single-speed automatic transmission. It is sourced from Electra EV – a company that supplies electric drive systems to the automotive sector. It runs on a 216 Ah, 72 V battery. The battery can be charged from zero to 80% in 6 hours using a standard charger. Using a fast charger brings down the time to 1.5 hours.  The claimed driving range is 130 km. The all-electric compact sedan has a top speed of 100 km/h.
The Tata Tigor is 3,992 mm long, 1,677 mm wide, and 1,537 mm tall. It has a wheelbase of 2,450 mm and a ground clearance of 170 mm. The Tigor electric variant carries several exterior styling modifications to set itself apart. The front-end features an EV badge and blue accents around the foglamp housings. In the side profile, the car features blue 'EV' decals, blue 'EV' badge on the right fender, blue highlights on the 15-inch alloy wheels, and black ORVM housings. At the rear, there is a blue tailgate garnish and a 'Powered by Electra EV' sticker. The roof is painted black.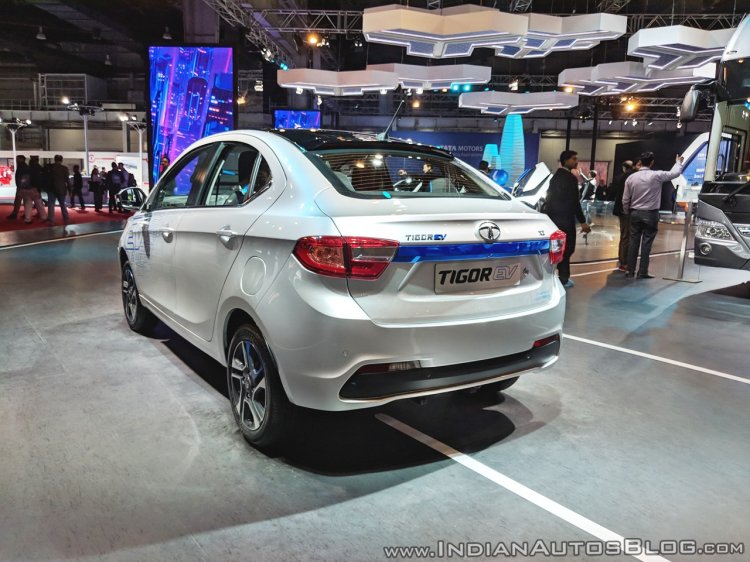 Also Read: Upcoming Tata Cars in India
The Tata Tigor electric vehicle should cost approximately Rs 11 lakh (not counting government subsidy) when it goes on sale in the private car market.
[Source - thehindu.com]