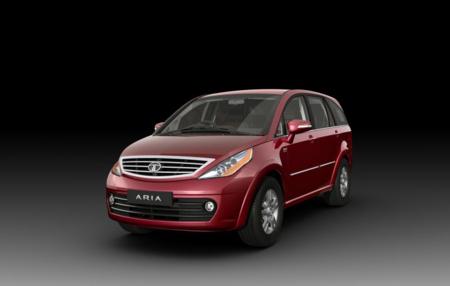 Looks like Tata Motors is leaving no stone unturned for the launch of their new first luxury cross-over - Tata Aria.
Showcased at the Delhi Auto Expo 2010, the Aria was a very impressive product that garnered a lot of attention. But it seems that Tata Motors is not content with that and want to add more luxury to the Aria.
A supplier of Tata has confirmed that the Aria was shipped to JLR in Britain to make sure that the interior fit and finish was just perfect. Tata certainly wants to get the product perfected to the minutest detail and who would be more ideal that their fellow partners. This is also a sign of the things to come in the future with Tata-JLR.
During the 65th AGM, Ratan N. Tata, chairman Tata Sons -
Both the companies will look at greater synergies in several areas in the forthcoming years.
And boy does he mean it!
We wonder if they could put a Jag V8 under Aria's bonnet – just a thought, nothing more.
Source - Live Mint