In stark contrast to an earlier report which stated that the recently unveiled Tata Altroz will be available exclusively with an all-new 1.2-litre naturally aspirated petrol engine, Autocar reports that the new model would be offered with three engine options.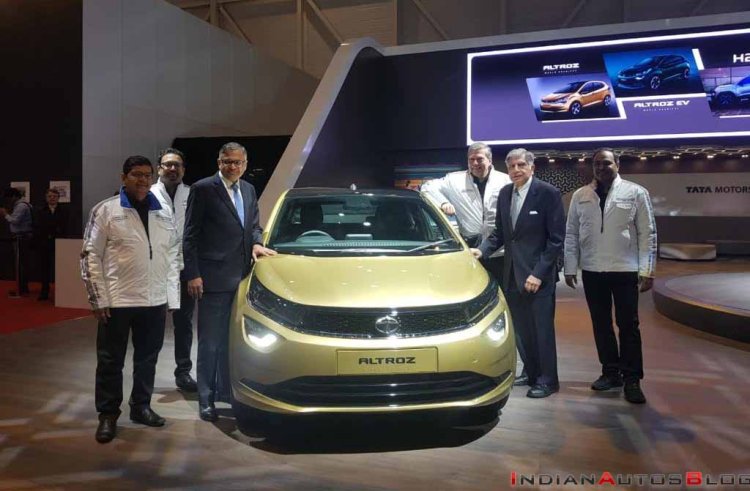 Reportedly, the engine line-up of the Tata Altroz will comprise two petrol options and a diesel motor. The entry-level variant will be propelled by the 1.2-litre naturally-aspirated three-pot motor that powers the Tiago. The company is said to have plans of using balancer shafts to iron out the inherent vibrations of the three-cylinder engine. While the addition of balancer shafts could lead to a slight decrease in power output and fuel efficiency, the low kerb weight of the Altroz is likely to make up for the deficiency. To put things in perspective, the new model weighs approximately 15 kg lesser than the Tiago.
The costlier versions of the Tata Altroz will feature Nexon's 1.2-litre petrol and 1.5-litre diesel engines. While both the turbocharged units will offer reduced power and torque figures, the fact that the Altroz weighs almost 200 kg lesser than the Nexon should make up for the lower output. While the 1.2-litre develops 110 PS and 170 Nm in the Nexon, it will produce 102 PS and 140 Nm for the company's Maruti Baleno-rival. The 1.5-litre will offer 90 PS instead of the 110 PS it generates for the smallest SUV from Tata Motors. In spite of the lower performance outputs, the Nexon's low kerb weight of approximately 980 kg should give it a performance edge over its immediate rivals.
It has been reported that the reduction in performance figures of the Nexon-sourced motors is courtesy of the limitations of the Tiago-sourced 5-speed, TA-65 gearbox. The company cannot make use of the Nexon's 6-speed T6300 manual unit owing to packaging constraints in the Altroz's engine bay.
The Tata Altroz will become the company's first model to be underpinned by the Agile Light Flexible Advanced (ALFA) architecture. While the new model should launch in India by July, the company is readying an all-electric version, which should go on sale in early-2021.
[Source: autocarindia.com]