Announcement made on the sidelines of the 100,000th Ace Zip roll out.
Tata Motors today confirmed that it is planning to introduce an electric version of the Tata Ace Zip.
The brief statement, issued on commemorating the 100,000-unit sales of the Ace Zip, read "Tata Motors is also planning to introduce an Electric version in the market."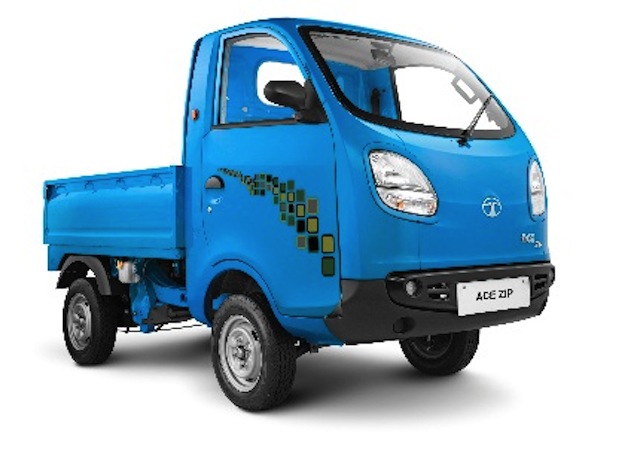 The company had produced a small number of units of the Ace EV at its Coventry assembly plant in 2011. It came in four derivatives - Chassis Cab, Drop Side, Box van and Tipper with optional cage. Its 25 kW motor produced 75 Nm, ample for a range of 50 km, and a similar configuration can be expected on the Ace Zip.
The company today also said that it would continuously improve the Ace Zip with technology and other updates, among which are hub reduction, higher ground clearance, new engine configurations, and CNG fuel option. Timelines for the introductions were not undisclosed.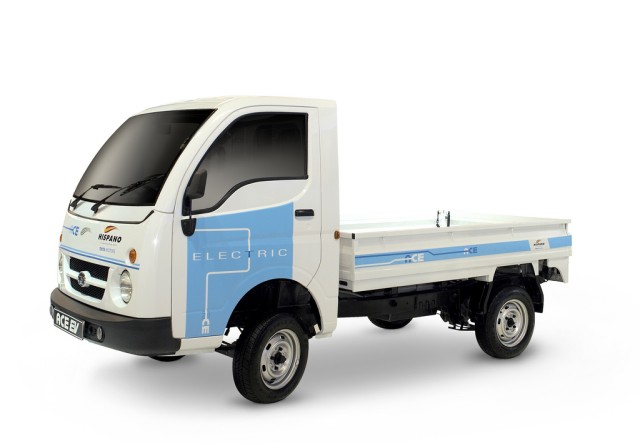 Tata currently manufactures 2,500 units of the Ace Zip a month at the Dharwad plant, making it the second best selling Ace variant. Another variant of the last-mile goods transporter, the Ace Zip XL, was showcased at the Auto Expo 2014, with its market launch still pending.
Compared to the 1,685 mm load-body length of the Ace Zip, the Ace Zip XL's load-body is 1,875 mm, which is the "largest loading area in the category," the company said at the time of the unveiling.