Pickup bed extended by 15 percent to accommodate more goods.
Here are brochure scans of the upcoming Tata Ace Mega XL ahead of its launch in the coming weeks, revealing most of the details. It was showcased at the Auto Expo 2016 as a pre-production concept.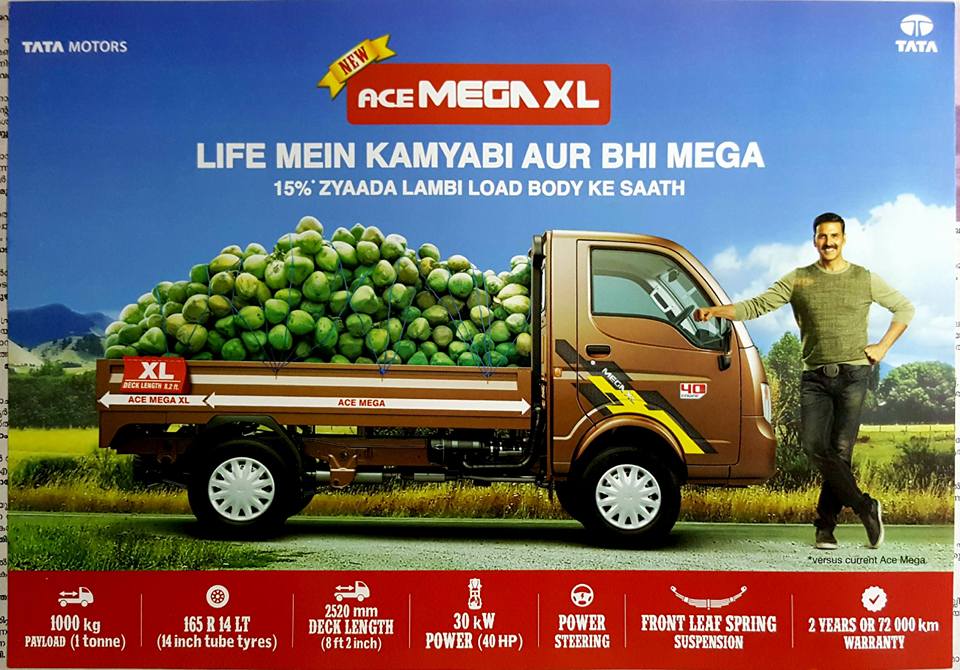 The Mega XL measures 4,075 mm in length and 1,594 mm in width and has a wheelbase of 2,250 mm. Compared to the Tata Ace Mega, the overall length is 240 mm longer which accommodates a 150 mm longer wheelbase. The flat pickup bed measures 2,500 mm in length, 1,430 mm in width, 300 mm in height and has a payload capacity of 1 ton. It also gets different wheel covers and Ace Mega XL graphics across the doors.
Powering the Tata Ace Mega XL is a 798 cc BS-IV compliant DICOR engine producing 40.2 hp at 3,750 rpm and peak torque of 100 Nm between 1,700 and 2,000 rpm. It is paired with a 5-speed gearbox and can hit a top speed of 80 km/h. It has semi-elliptical leaf springs at both the front and rear, as well as power steering.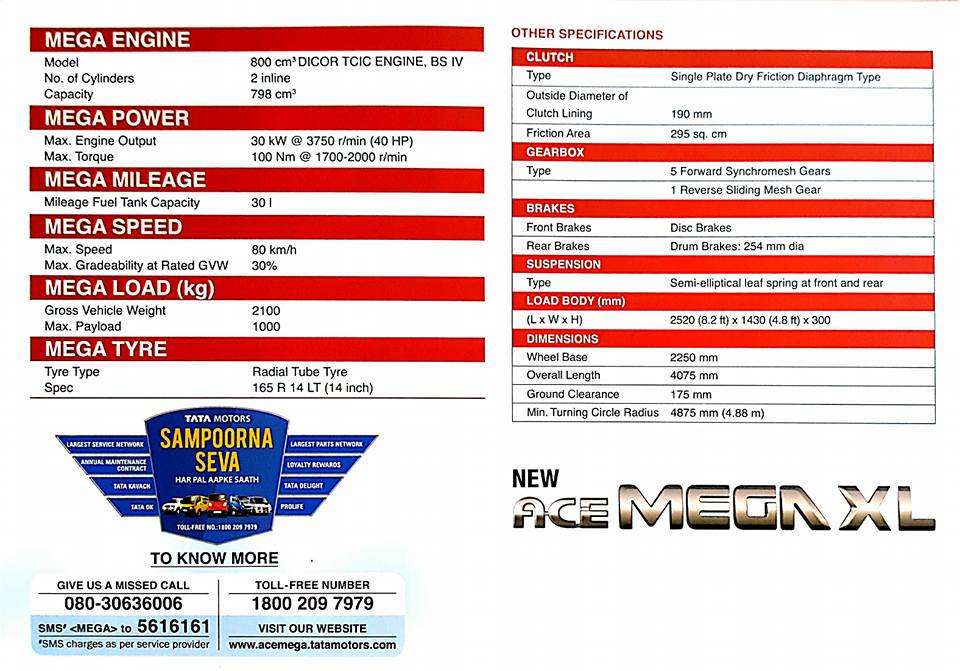 Also Read: 3-wheeled Auto Rickshaw modded with Tata Nano doors
The Ace Mega XL comes with 2 years/72,000 km standard warranty. Prices are expected to be slightly more than the Ace Mega's INR 4.35 Lakh price tag (ex-showroom).