Suzuki revealed the Suzuki Xbee concept last week before its reveal on Oct 25 at the 2017 Tokyo Motor Show. Here a visual comparison of the Suzuki Xbee concept with the Suzuki Hustler from which it originates.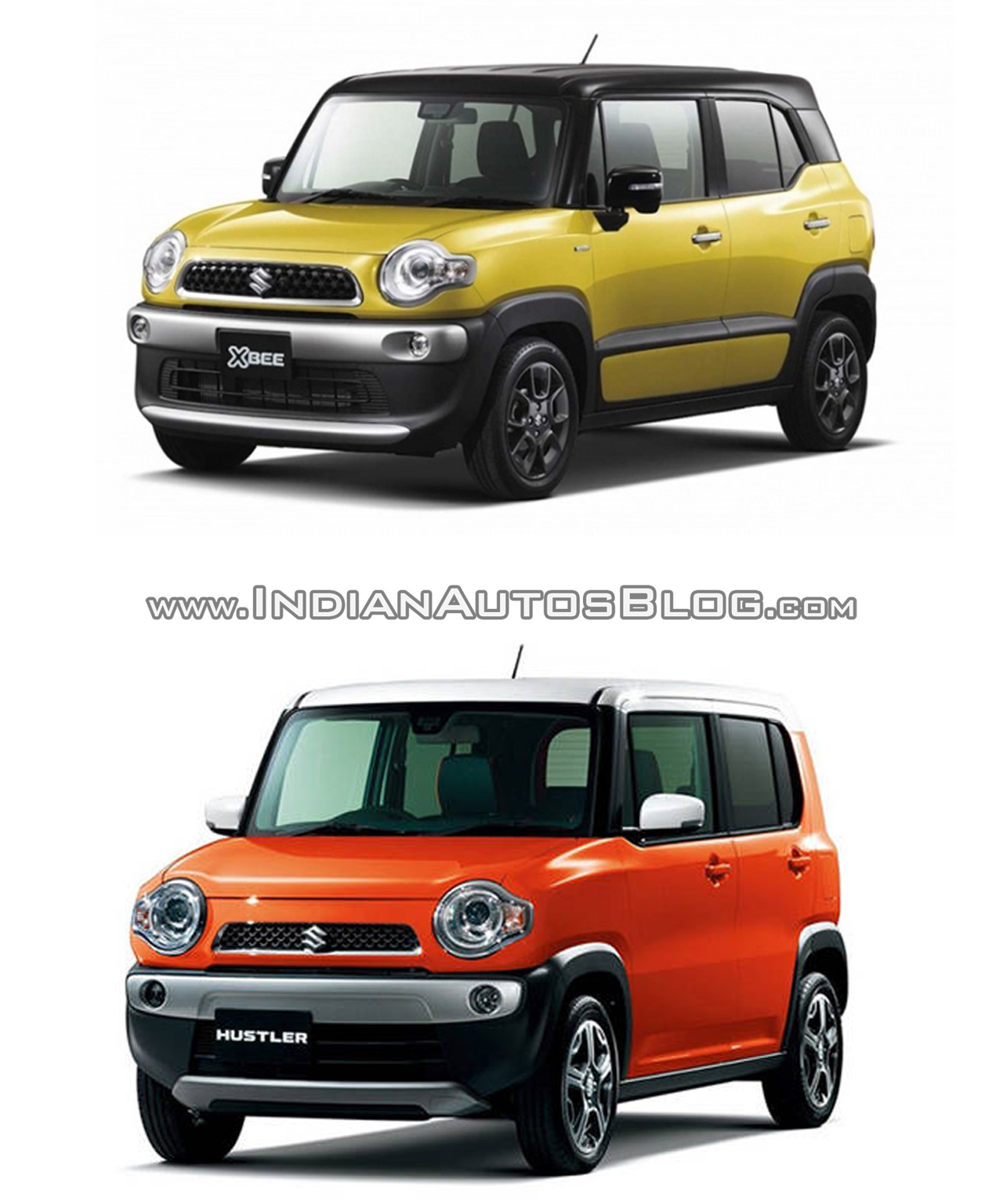 The Suzuki Hustler is a crossover type minicar for people with an active lifestyle. The Suzuki Xbee is also the same vehicle, with a little fresher design and new styling. At the front, the bumper, grille layout and headlamp garnish all are unique, but the visual difference is subtle.
The sides incorporate distinctive black mirrors with longer turn indicators and probably a blind spot camera. The C-pillar is more leaned towards front, while the resculpted door panels make the Xbee concept more rugged compared to the Hustler. At the rear, the Xbee concept is not as upright as the Hustler, thanks to the leaned C-pillar. The bumper garnish is much sleeker and shinier, and the more bulged-out tailgate has revised cuts for the model-specific tail lamps.
Inside, besides the different colour scheme, the Suzuki Xbee concept has a more contemporary design. It has a revised centre console layout, new three-spoke steering wheel, reshaped central air vents, new infotainment system and a climate control panel similar to that of the Ignis.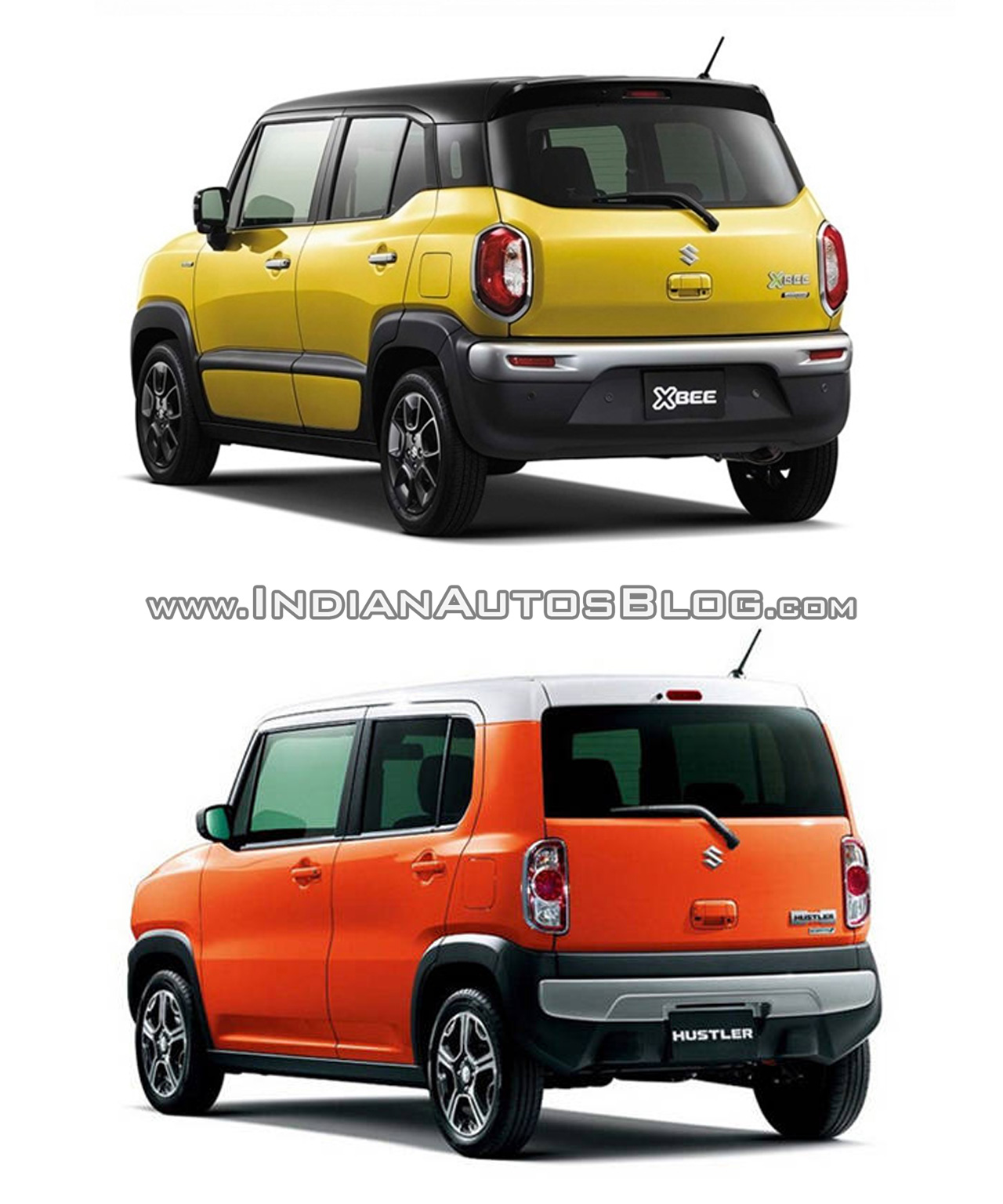 Also Read: Suzuki e-Survivor concept revealed ahead of 2017 Tokyo Motor Show
The Suzuki Xbee concept is 3,670 mm long, 1,670 mm wide and 1,705 mm tall. It is powered by a mild-hybrid version of the K10C 1.0-litre petrol engine. As apparent from the sides, it is bigger than the Suzuki Hustler (3,395 mm x 1,475 mm x 1,665 mm). Its wheelbase, at 2,435 mm, is 10 mm longer than the Hustler's (2,425 mm). The Hustler is available with 52 PS/63 Nm and 64 PS/95 Nm versions of the R06A 0.66-litre petrol engine.