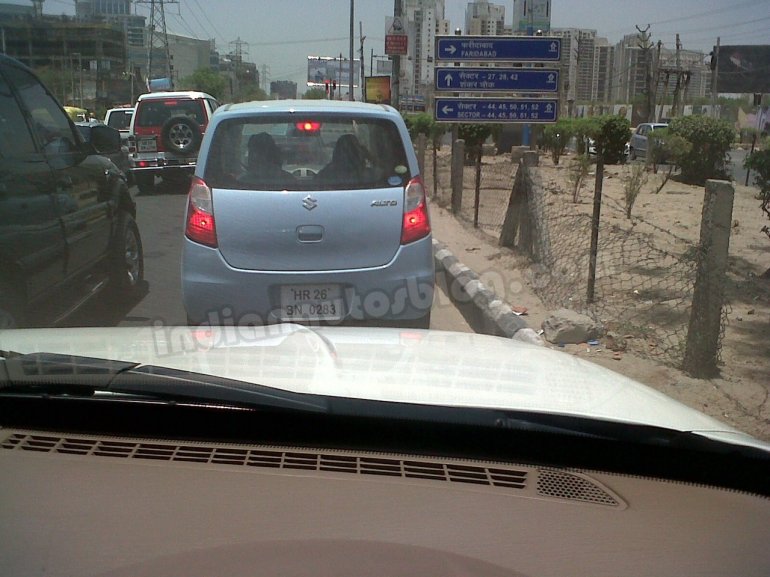 The small car expert Suzuki is planning to shift their entire small car production from Japan to India.
The decision to make their Indian subsidiary as the small car hub has come after the appreciating Yen dented the Japanese firm's profitability. The recent natural calamities in Japan which hindered the production is also one of the reasons for the production shift.
Suzuki Motor Corporation (SMC) Japan owns 54.2% of Maruti Suzuki India Ltd (MSIL) which is India's largest passenger car maker. The transfer is expected to take place once the proposed plant at Gujarat goes on stream.
MSIL's Chairman Mr. R.C. Bhargava told Financial Express that, "Small and large car exports from Japan have already become uncompetitive because of the appreciating Yen so Suzuki is instead shifting small car production to India."
Suzuki's plant in Japan will only cater to the domestic market and the exports of the small cars will happen from India.
Shifting the production to India will be the easiest solution because MSIL has a wide vendor base and is equipped well to handle the capacity expansion. The new proposed Gujarat plant is likely to be used for export of the cars since it is a coastal state. Maruti may export cars to Africa, Middle East and Europe from the Mundra port.
MSIL is expected to invest around Rs. 8,000 crore in the Gujarat plant in phases. The annual production capacity of the plant will be around 1.5 million units which along with current installed capacity at Manesar and Gurgaon will take the total annual capacity over 3.2 million vehicles.
The company has reportedly acquired a total of around 1,100 acres land in Gujarat in two different locations which are about 18-20 km apart from each other. The construction could start in early 2013.
Suzuki's move to make India their small cars export hub could give MSIL a further boost in sales and push the exports close to Hyundai India which is currently the largest exporter of cars in India. A healthy relationship between the management and the labors is a must to pull this off.
We'd like to thank our reader Sailesh Singh for clicking the Japanese Domestic Market Alto while waiting at the traffic signal of DLF City Phase V, Gurgaon. The vehicle does not have the usual signs observed on a test mule and could be brought down either for benchmarking purposes or could be a visiting Japanese employee's car. Sailesh notes that the car has integrated stereo.
[Source: Financialexpress.com]