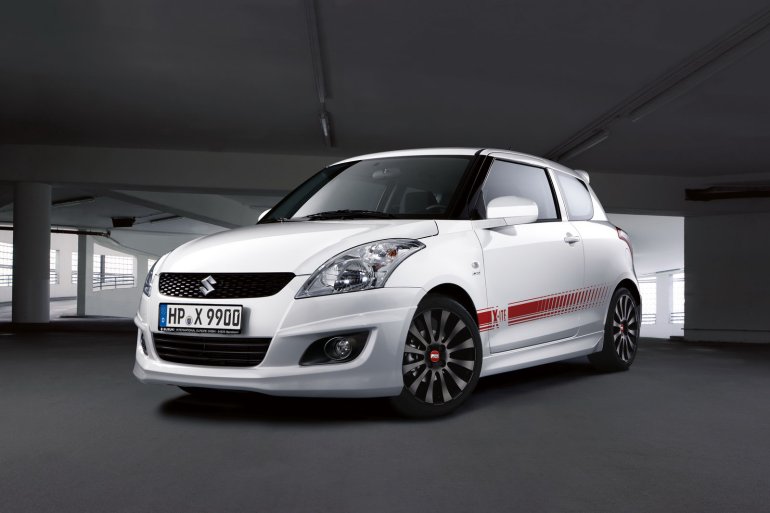 The Suzuki Swift is one of the best platforms for after market accessories. Most of the Swifts that are running on the Indian streets sure have some enhancements added to them.
Be it Alloys, body kits, xenon lamps, decals – anything and everything looks good on the Swift.
Now, Suzuki-Germany has unveiled a new range of styling accessories for the popular 2011 Swift hatchback called the X-ITE range.
These accessories include:
• Modified front bumper
• Extended side skirts
• Roof-mounted spoiler
• A new rear bumper
• Vinyl graphics
• 17-inch alloy wheels.
• Aluminum gear knob
• Stainless steel door sills
• Embroidered floor mats.
The X-ITE accessories are priced from €65 (INR 4000) to €620 (INR 40,000). The Germans, not only have the new Swift, but also get exciting additions while we're sitting in India, one of the Swift's biggest markets, waiting patiently for the new model.
Source - CarScoop.blogspot.com