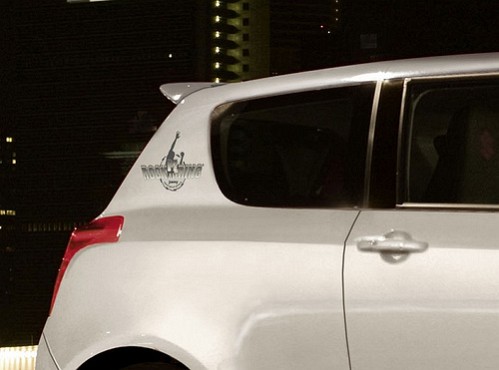 Swift Sport Rock am Ring has a good reason to be here
Suzuki will introduce a special edition of the Swift Sport dubbed "Swift Sport Rock am Ring."
Some of you may ask why, and there's a good reason (unlike manufacturers unveiling special editions to celebrate a victory at a local award ceremony)
This model will mark the 25th anniversary of the music festival  sponsored by the Japanese manufacturer scheduled to take place at the Nurburgring race track in June.
The Suzuki Swift Sport Rock am Ring is distinguished by logos,  a new entertainment system that comprises of a Clarion Navigation system, featuring a 6.9 inch color display, a 30 Gb hard drive for storing music, multiple power speakers and an iPod auxiliary adapter.
You can buy your Rock am Ring in three shades - Whit Pearl Metallic, Cosmic Black Pearl Metallic and Supreme Red Pearl Metallic.
You get the standard Sport Swift's configuration. This means that the car will continue to be powered by a 1.6 liter petrol engine, that makes 125 hp at 6,800 rpm and 109 lb-ft (148 Nm) of torque at 4,800 rpm. 0-100kph comes in 8.9 seconds and a top speed of 124 mph (200 km/h), makes for a fast car.
Only 700 units of the music-inspired Swift Sport will ever be made and it'll set you back by 17,990 euro when sales begin next month. If you choose to buy one, that is.
Suzuki Swift Sport Rock am Ring Image Slideshow
not able to see anything above? visit the Suzuki Swift Sport Rock am Ring Image Gallery
Source - Auto Evolution