The 2017 Suzuki Swift Sport has been rendered in cabriolet form by X-Tomi Design. It is based on the Suzuki Swift Sport revealed in July and makes its global debut on September 12 at the 2017 Frankfurt motor show (IAA 2017).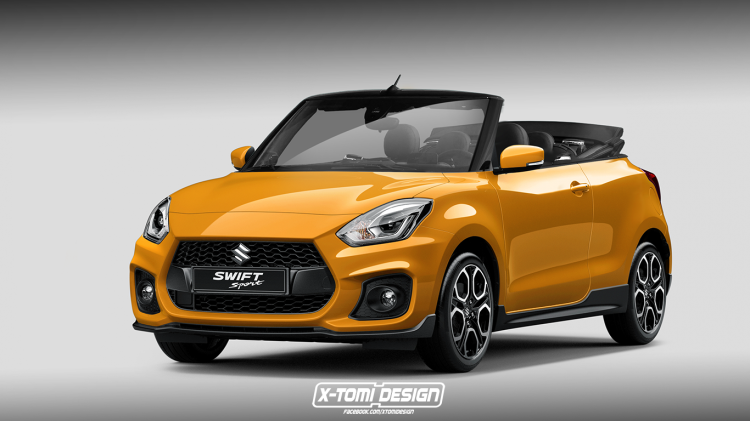 The rendering imagines the Swift Sport two door convertible featuring the same nose as the production-spec hard top. It is finished in a darker shade of yellow and has a more prominent black side skirt. The render wears the same alloy wheels as the Swift Sport.
The Suzuki Swift Sport cabriolet is will not become a reality for several reasons. First, Suzuki does not intend on producing a three-door version of the hatchback. Secondly, the demand for cabriolets and convertibles are on a downward spiral since 2004 and is not showing any signs of revival.
Several factors have led to the decline in popularity of convertibles. Demand, in general, has been poor with customer focus shifting towards crossovers and SUVs. Major emerging markets such as China and India, don't have the climate or air quality to suit open top motoring. Also, buyers in this segment look for practicality, a trait convertibles are against. They have restricted rear passenger space, the folding roof takes up much of the boot space, and the fabric top is susceptible to damage as well. From the manufacturers' point of view, engineering a convertible out of a modern monocoque chassis is an expensive affair, and the volumes will not justify the R&D costs.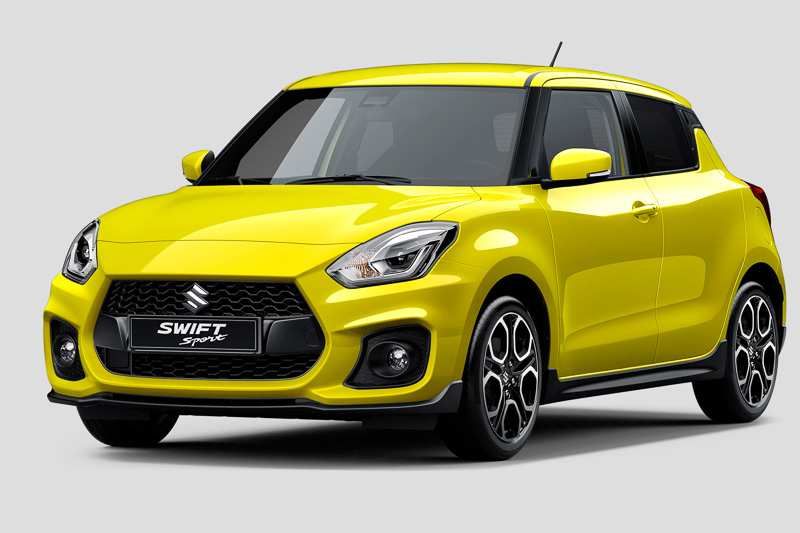 MSIL will launch the new 2018 Maruti Swift in India early next year. It is expected to make its debut on Indian soil at the 2018 Auto Expo on February 9. Maruti will continue offering the Swift with 1.2 L K12C petrol and 1.3 L DDiS diesel engine options. Expect both variants to get an optional 5-speed AMT apart from the standard 5-speed manual gearbox.
[source - X-Tomi Design]