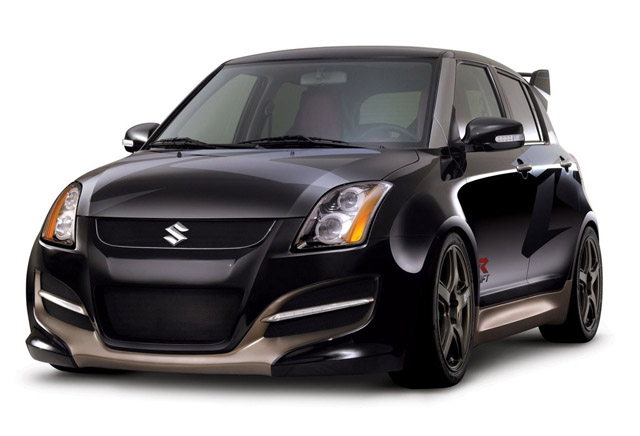 The Suzuki Swift has always been a boy racers car. Its fast, its cheap, handles well, easy to repair and it looks good as well.
You can see a lot of them modded on city streets. But those are all aftermarket jobs. But when the company itself rolls up its sleeves, what you get is an R Concept or simply put a really mental Swift.
The Suzuki Swift R Concept, which will debut at the upcoming Beijing Auto Show, takes its inspiration from the GSX-R bikes and is quite evident from the really aggressive body work and very fat tires that it sits on. This front wheeled drive hot hatch is expected to be powered by a 1.4L liter turbocharged petrol unit that makes a whooping 180 bhp! All this power is harnessed by a 7 speed dual-clutch transmission borrowed from VW.
All said and done, we just can't wait for the Beijing Motor Show later this year.