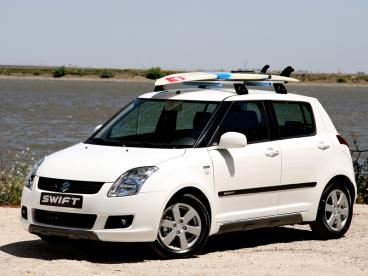 We have absolutely no idea on the buying tastes of our Portuguese friends. If any of them would desire a hatchback that is stylish and soft on the wallet, the Suzuki Swift Quicksilver might be our recommendation.
The Portuguese division of Suzuki has launched a special edition Swift with chrome exhaust tip, front, side and rear edge protection, roof bars and a surf board!
The new Suzuki Swift Quicksilver comes in both 3 and 5 door variants with 1.3 petrol and diesel variants. Prices start at 15,970 Euros.
Source - Autoportal Portuguese