Special editions cars are a way to grab attention of the customers. They offer some add-on features at and extra price and a satisfaction to the consumer that they posses something unique. But dedicating a special edition Swift to the greatest thief in the world – Lupin III..Really?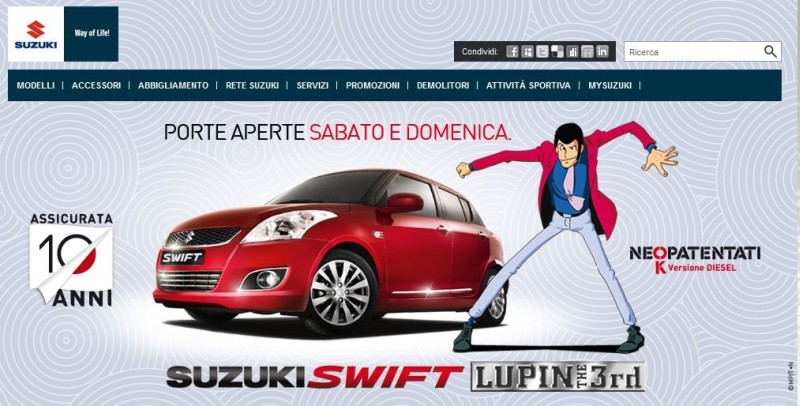 Suzuki Italy has officially unveiled a Swift dedicated to Monkey Punch's iconic Lupin III character. Lupin III is an anime series that follows the adventures of a gang of thieves led by Arsène Lupin III who is touted to be the greatest thief in the world.
The car comes in either a 4-cylinder, 1.2-liter engine or a 1.3-liter turbo diesel. The car is only available in 'Passion Red' and comes with chrome accents on the door handles and fog lights. Sounds pretty normal?
Well, it also comes with a ten-year insurance policy that protects against theft, robbery, and fire.
The question however is, is it enough to keep it safe from the mighty Lupin?
[Source: auto.suzuki.it]