Though the 2013 Suzuki Swift facelift was leaked on the internet in June and subsequently announced in July, the 2013 Frankfurt Motor Show is where the hatchback gets its motorshow/public debut. To make the exhibit more interesting to European visitors, a special edition model called the '30 Jahre' (30 years when translated from German to English) edition, exclusive to the German market, has been shown alongside the regular Swift facelift.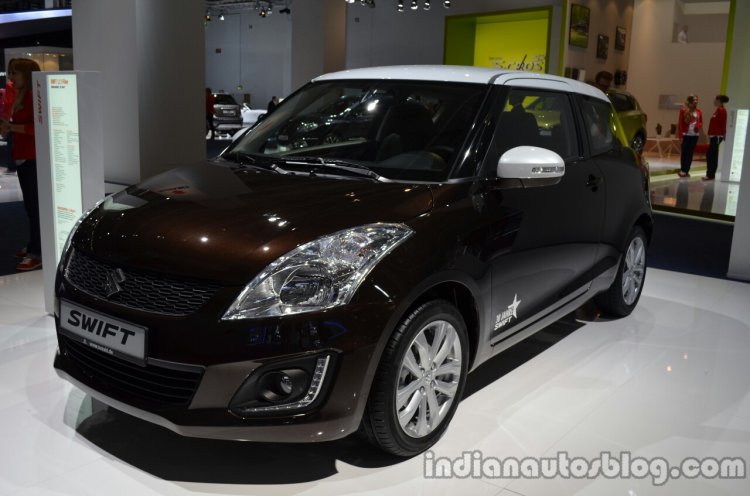 The 2013 Swift can be immediately recognized by the LED daytime running lights situated in the foglight housing. A high mounted LED stoplight is another addition, probably only noticeable by the Swift enthusiasts.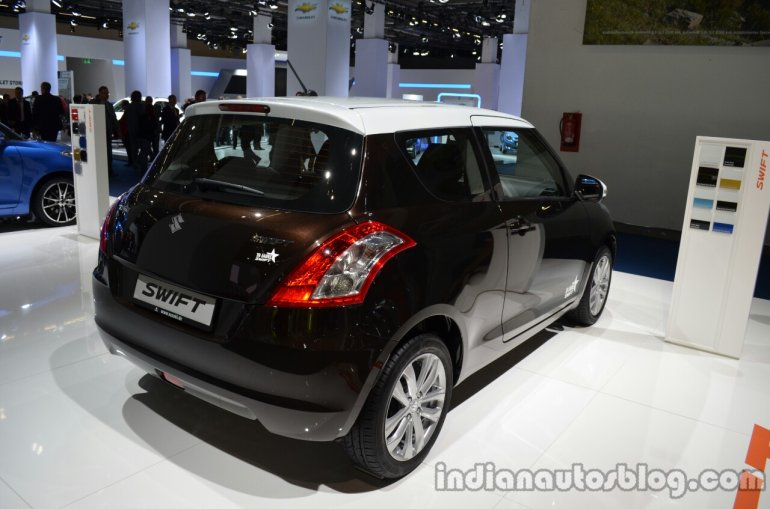 Further exterior changes include silver detailing to the lower front bumper, addition of a 'Boost Blue' metallic color, and different wheel caps on the lower variants. In addition to these changes, the 30 Jahre which is based on the three-door variant, gets a contrast roof, new floor mats, and several logos on the exterior to differentiate itself as a special edition model.
Interior changes and feature additions include power folding outside rear view mirrors, automatic headlights, 'Auto Up' function for the driver side power window, and newly designed seat fabrics with blue and grey accents.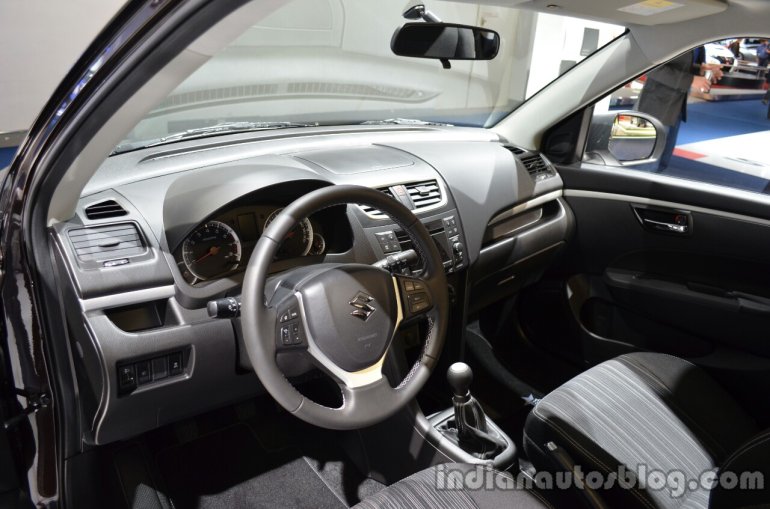 The hearts of the Swift remain unchanged, which means that you still get the 1.2-liter K-Series as a petrol engine while the Fiat-sourced 1.3-liter DDiS fires diesel. Suzuki has retuned the diesel engine to emit fewer carbon dioxides (down from 109g/km to 101g/km). Fuel efficiency has also increased by 7% to 25.63km/l.
Suzuki Swift 30 Jahre Special Edition Image Gallery