Its fuel efficiency is 30.6 km/l in Japanese test.
A set of brochure scans of the upcoming Suzuki Spacia kei car have leaked online, revealing the final facelift as well as the variants and changes. The tall-boy design will be available in four variants, one of which is the sporty Spacia Custom TX.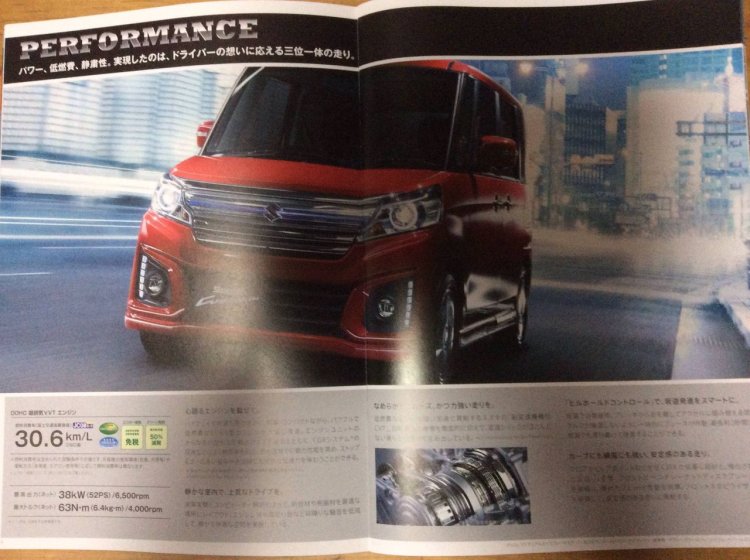 Based on the Suzuki Wagon R, the basic Spacia G and X variants get an option of a single chrome embellishment across the grille, while the T sports a new single chrome bar grille. The rest of the car largely remains the same to the outgoing model. One highlight of the equipment offered is a new camera-based parking system that gives drivers a 360 degree view of the surrounding. It is offered as standard in the Suzuki Spacia Custom TX.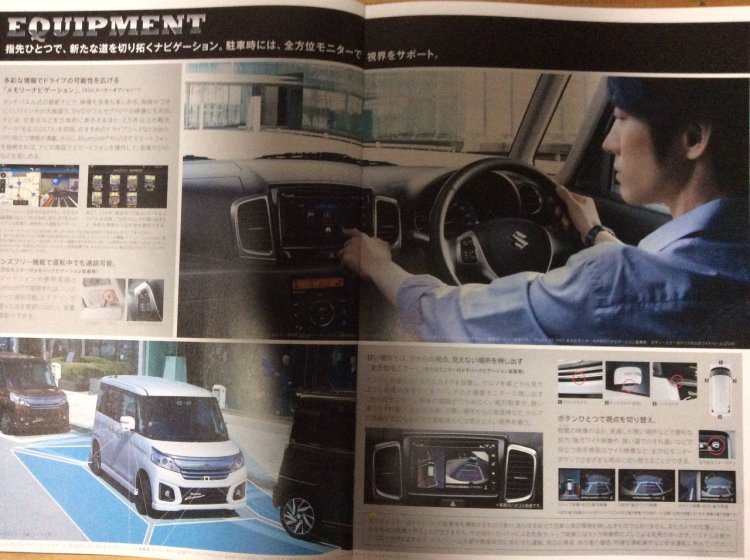 It is powered by the R06A 660cc engine which is available as a naturally aspirated unit with 54 hp and a turbocharged unit with 64 hp output (only for Spacia Custom TX and T variant). Both engines are mated to a CVT. The Spacia can specced with a 2WD or 4WD system and according to the brochure, the Spacia 2WD returns 32 km/l, while the Spacia Custom TX 2WD does 30.6 km/l. The 4WD Spacia and Spacia Custom TX return 29 km/l.
Also Read: Suzuki iM-4 micro SUV under consideration for India
Apparently, the N/A-powered Spacia variants will launch first in, followed by turbo variants. Maruti Suzuki appears to not be interested in retailing JDM kei cars like the Spacia and Solio.
[Source: blog.livedoor.jp]