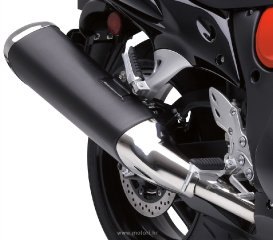 Suzuki Motorcycles India Pvt. Ltd., which launched the Hayabusa and the Intruder in India in November last year, and has since then, sold a total of 51 units in total.
23 units of the 320+ Km/hr Hayabusa were sold
28 units of Intruder Cruiser were sold
Suzuki hopes to sell about 300 units of the two bikes by this year end.
The company is expected to bring out more super-bikes soon, starting with the iconic Suzuki GSX-R1000.
Source: India Automotive