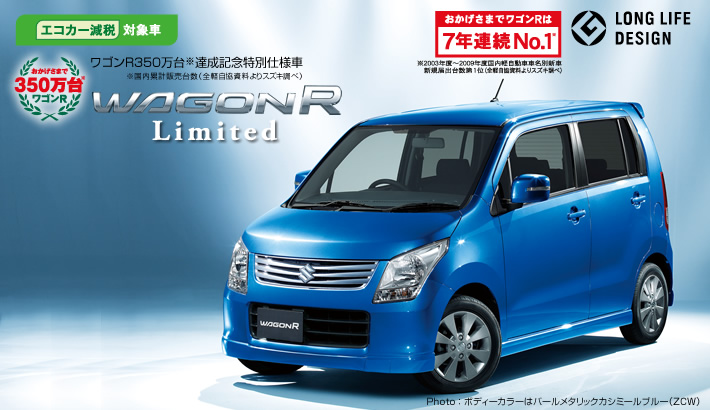 If you thought Maruti has gone over board with special edition launches, wait till you see what the parent company has done. They launched a special edition of the Wagon R in Japan!
The reason for the celebration is because the company clocked 3.5 million domestic sales of the same car.
Sadly, these cars are for JDM (Japanese Domestic Market) only. We're unable to point out any major differences and the description is also absent. We assume special paint schemes and accessories will be part of the new model's list of features.
Suzuki Wagon R Special Edition JDM Image Gallery