Reported to launch in India this year.
In a press release to announce the Suzuki Ignis's launch in Europe, the manufacturer has also stated the design inspiration of the compact crossover. As mentioned below, the Ignis carries over a bit of design from past Suzuki models as old as 1971.
1. C-Pillar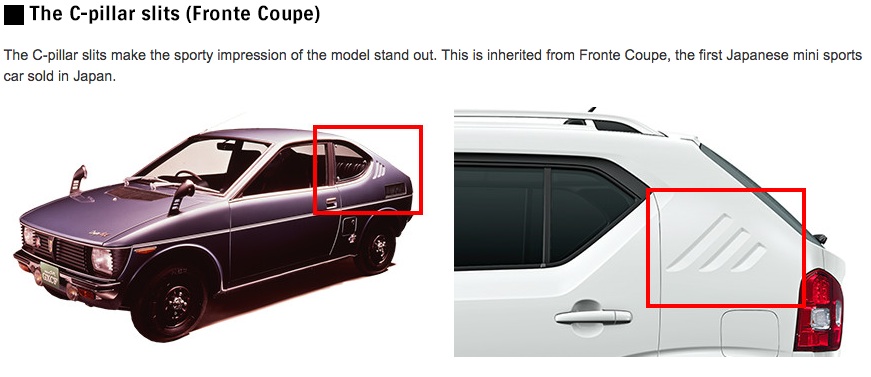 The slits in the Suzuki Ignis's C-Pillars are inspired from the Giugiaro-designed Suzuki Fronte Coupe, the first Japanese mini sports car sold in Japan from September 1971.
2. Headlights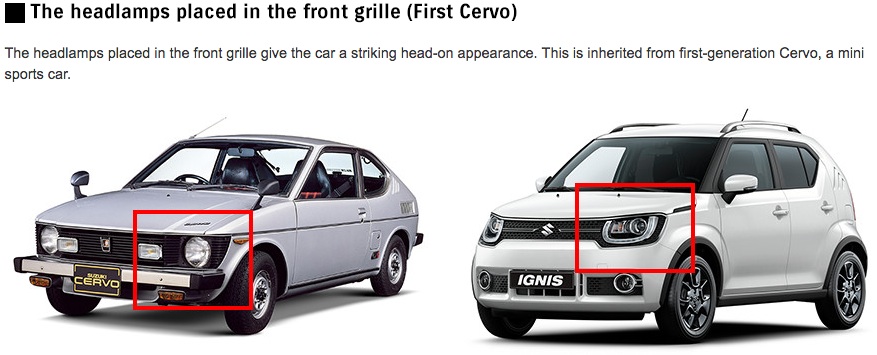 The placement of the projector headlight units of the Ignis, within the grille, is something that was seen in the first-generation Suzuki Cervo, a mini sports car launched in Japan in October of 1977. The Cervo, which succeeded the Fronte Coupe was also styled by Giugiaro.
3. Pillar black-out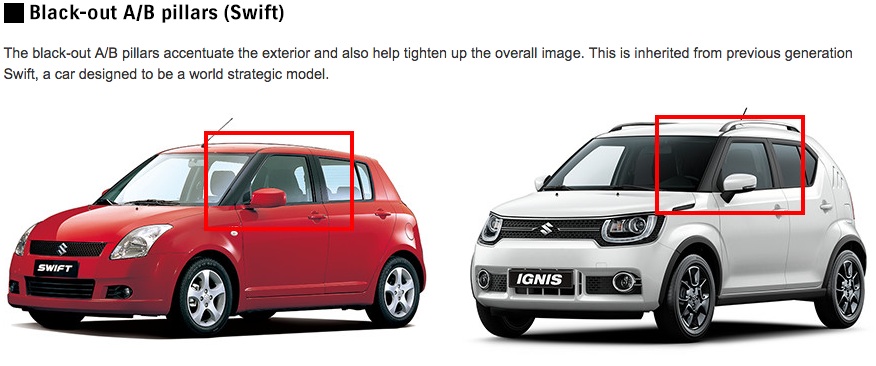 A common feature in cars nowadays, Suzuki says the inspiration behind the Suzuki Ignis's pillar blackouts come from the previous generation Swift, which was introduced in India in May 2005.
4. Clamshell bonnet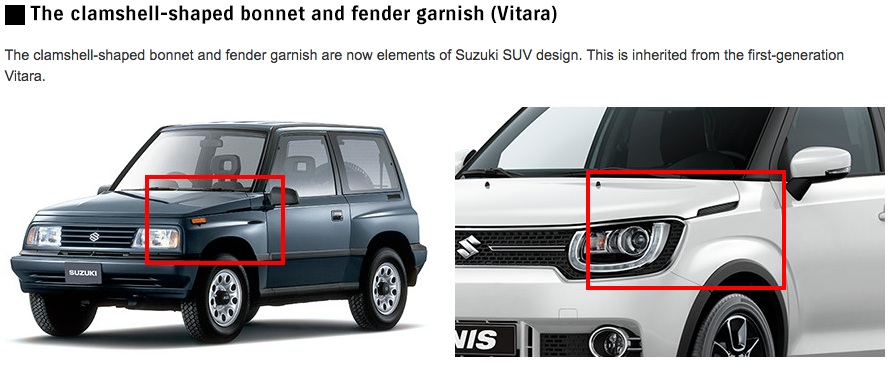 Again, a design element which is being seen on modern cars these days, the Ignis, according to Suzuki, inherits the clamshell-shaped bonnet and fender garnish from the first-generation Vitara which was launched in Japan in 1988. Interestingly, the current fourth-generation Suzuki Vitara which was introduced in Europe last year, continues to feature this design identity.
To recap, the Maruti Ignis is expected to launch in India this year with 1.2-liter petrol and 1.3-liter diesel engine options, paired to manual and AMT gearboxes.