Hustler facelift gets slightly updated exterior and interior.
The Suzuki Hustler facelift and a hybrid version of the next generation Suzuki Solio have made their world premiere at the 2015 Tokyo Motor Show today.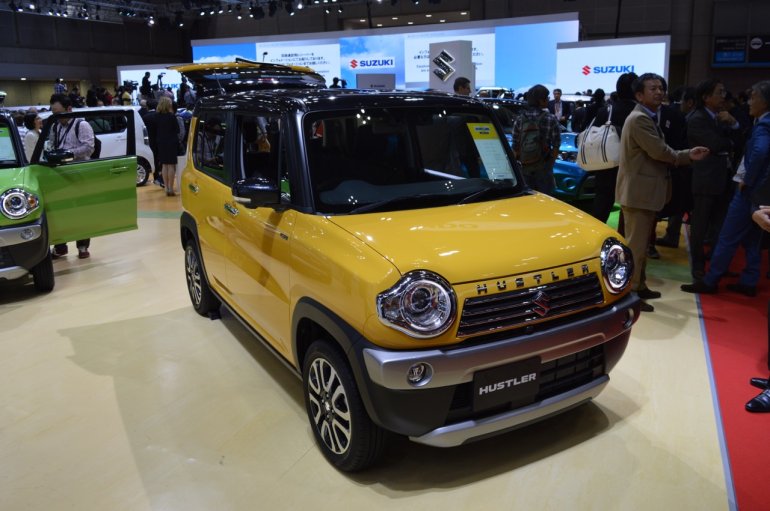 The Suzuki Hustler facelift incorporates the J STYLE II styling-and-equipment package and new pop-art colours, which include yellow, green, and ivory for the body and a contrasting black roof. It features a front-bumper garnish, a metallic-look grille, and a gloss black-finished dashboard.
As for the Suzuki Solio Hybrid, it is based on the latest Suzuki Solio that was launched on September 3, 2015. It packs a new hybrid system that allows electric-only propulsion, where the electric motor supplements the engine during acceleration. The hybrid system is paired to Suzuki's Auto Gear Shift system.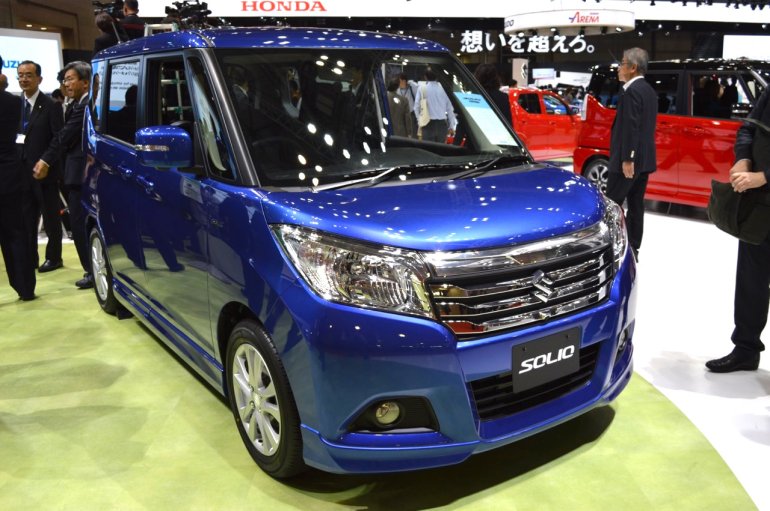 The 2016 Suzuki Solio is based on a new lightweight platform and measures 3710 mm long, 1625 mm wide and 1745 mm high. The wheelbase is now 30 mm more than the previous model, with the weight also going down by a commendable 100 kg in the regular model.
Suzuki Hustler facelift at the 2015 Tokyo Motor Show - Image Gallery