Suzuki is presenting four new SUV concepts and an electro senior vehicle at the Tokyo Motor Show this year.
Suzuki Crosshiker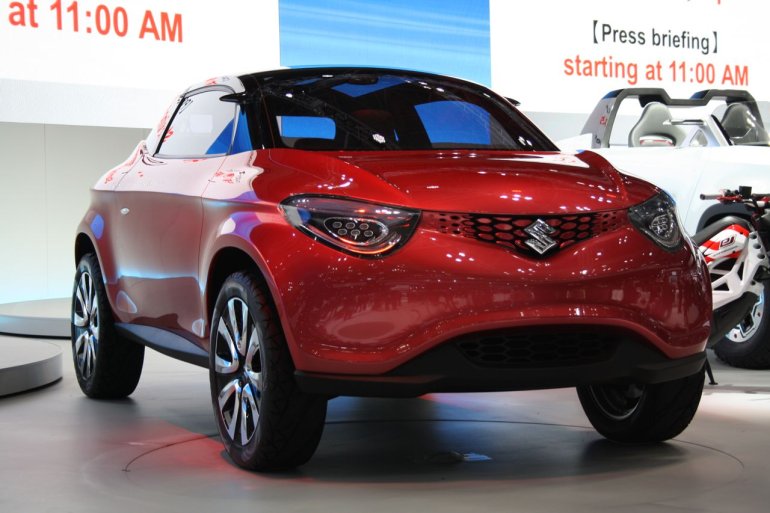 The Crosshiker is a mini SUV which is a sister model to the Regina Concept that has been shown in several past motor shows. It shares its platform with the Regina, and runs on lightweight and fuel efficient technologies. It is targeted towards adults "who have a playful mind".
Weighing just 810 kg (the weight of a modern day mini car), it is powered by a 1L three-cylinder engine and is designed to strike a good balance between environmental performance and driving performance.
Suzuki X-Lander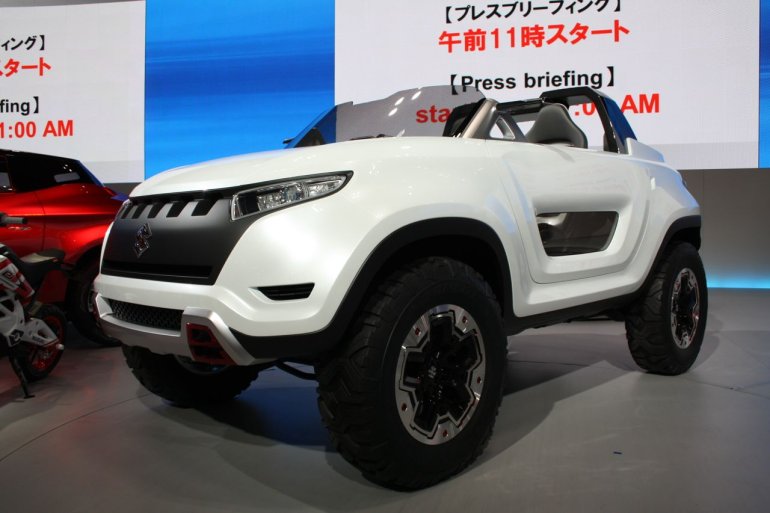 The X-Lander is a work cum play car. Suzuki says this mini SUV is for drivers who want to go out to play in field, leaving the city behind.
The X-Lander is based on the Suzuki Jimny platform and is equipped with 4WD. Firepower comes from a 1.3L gasoline-hybrid system matched to a new "automatically controlled" transmission. The lightweight hybrid system is built into the 4WD system and achieves environmental performance on par with today's vehicles.
Suzuki Hustler
The third crossover concept is described as a "new-genre minicar" made to suit the lifestyles of nature, outdoors and sports loving people. Suzuki adds that the outdoorsy look is combined with a roomy and comfortable interior.
Suzuki Hustler Coupe
The final concept is the Suzuki Huster Coupe, a sliding roofline version of the Hustler.
Suzuki ETD4 Concept
The ETD4 Concept is an electro senior vehicle that has features such a large shopping basket up front, voice instructions and tilt display. The concept gives a sound signal when it is turning left or right, or traveling in reverse. It has features such as an odometer, maintenance advisory indicator, and battery recharge indicator.
Suzuki Crosshiker, X-Lander, Hustler, ETD4 Press Release
[Can't see the press release here? Head over to SlideShare]